By Leon C. Kange
The boys of Coach Ndip put four past a depleted Nkamanyi FI side in one of two day-two games at the Limbe Middle Farms Stadium.
The game looked promising for the neutrals from start with chances flying left and right. Cinyodev broke the deadlock just under the quarter-hour mark, through Graham Mbong who made no mistake to punish the Kumba boys.
Seven minutes later, Nkamanyi FI responded with a similar goal from Delgah Deiondonne to balance the scoreline. The goal seemed like a poisoned gift for Nkamanyi as it initiated the boys from Buea into "tiki-taka" mode. The textbook football paid off in the 31st minute when Graham doubled his tally after dribbling past goalkeeper Chick Nestor to score in an unguarded net.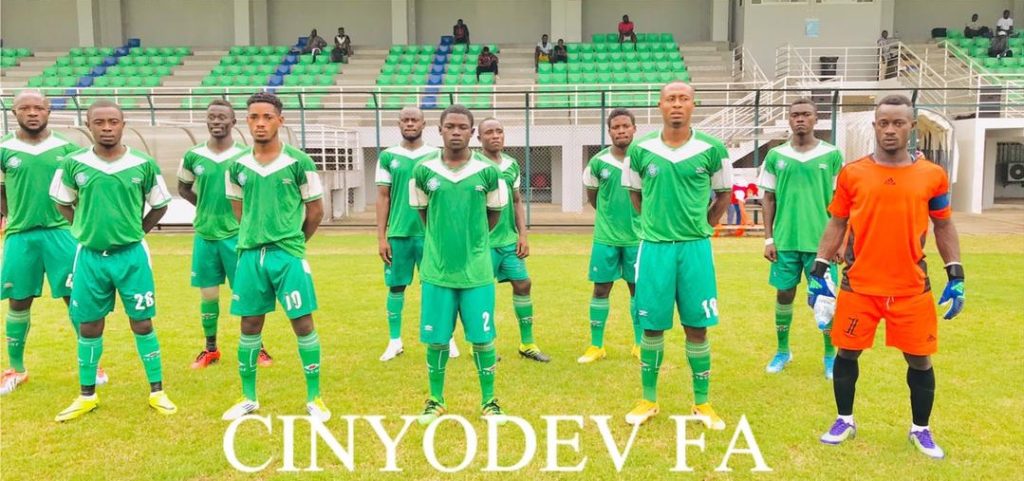 The game was however far from over, until the 71st minute when Joel Mbeng was assisted by substitute Motutu Junior, to push the game further from Nkamanyi's reach.
Graham continued to show hunger and got a third in the 90th minute to ensure a first hat trick at the 2021 South West Mini Interpool as it ended 4-1.
Nkamanyi becomes the third team to bow out of the tournament after losing both days one and two games. The Kumba team await LIFCA on matchday three while Cinyodev welcomes the Samba boys of Tiko United.