By Hope Nda
Buea-based legal mind, Barrister Edward Lyonga Ewule, has compelled a Romanian football club into paying over FCFA 6.2 million dues owed Cameroonian professional footballer, Robert Ndip Tambe, after a persistent legal battle.
The erstwhile striker of the Romanian CFR Club, Robert Ndip Tambe, whose contract was terminated by mutual consent in 2020, has been on a protracted legal battle with the club over incomplete settlement.
For months, Tambe had written several mails to the club demanding his balance, but his claims fell on deaf ears. However, all soon changed when he sought the services of renowned Buea-based lawyer, Barrister Edward Lyonga Ewule, of Legends Law Offices Buea.
According to sources close to the player, the erudite and vocal Barrister Edward Lyonga Ewule acted promptly by filing a petition to the FIFA Dispute Resolution Chambers (DRC) after the club failed to respect a two-week ultimatum he issued in a pre-litigation notice served on the latter.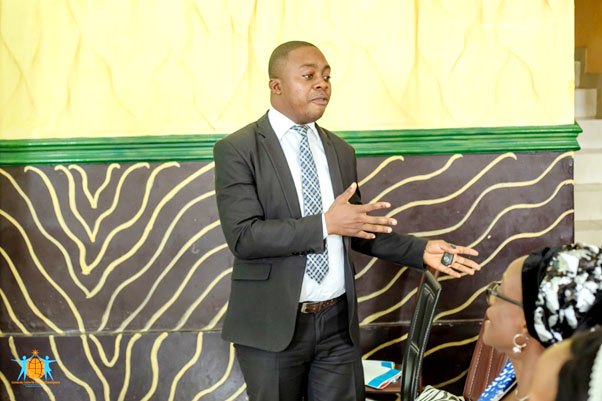 After months of brilliant submissions and counter submissions from both parties, a constituted bench of jurists from Italy, the Netherlands and Portugal held in favour of the claimant (Robert Ndip Tambe) on April, 28 2021.
The jurists urged the respondent (Romanian CFR Club) to pay Tambe the sum of Lei 47,080 the equivalence of FCFA 6,274,457 for payment of outstanding remuneration within 45 days or be banned from registering locally and internationally for three consecutive seasons.
Unable to counter the arguments of Tambe's legal team, and failing to lodge an
appeal to the Court of Arbitration for Sports (CAS) within the required time, the club was therefore obliged to pay the required sum or else be banned.
Notwithstanding the decision of FIFA DRC, the club failed to pay the former indomitable Lions striker his dues after 45 days, prompting his lawyer Barrister Ewule to, once again, notify and urge the court to immediately ban the club from registering new players until the amount is fully paid. The club will also be subsequently relegated from first division football if they remain adamant to pay after the three-year ban, citing the relevant provisions.
FIFA DRC obliged to these arguments and placed a ban on Romanian CFR the very next day, compelling the club to fully pay the dues into Tambe's account, who now plays for Shaanxi Chang'an Athletic in China.