By Ekema Njoku M. 
Clubs in the Southwest region are preparing to fight for an opportunity to represent the Southwest region in the 2019 Cup of Cameroon.
The draws for the first phase preliminary round of the cup of Cameroon were done at the regional secretariat of FECAFOOT in Buea Friday March 15, 2019.
Pairings are as follows;
FUSSA Vs Mount Cameroon FC
Victoria United FC Vs Dynamic FC
LIFCA Vs Little Foot FC
Buea United FC Vs Fako III
CINYODEV FA Vs Prisons FC
Tiko United FC Vs University of Buea FC
Continental FA Vs ISOHSA
EEMSA Vs Fako IV
Best Stars Academy Vs Ajax FC Likomba
Catholic University SA Vs Fako II
NQSA Vs Fako I
Treviso FC Vs Meme I
PWD Vs Meme IV
Kumba Lakers FC Vs Meme II
Bau Manibok FC Vs Meme III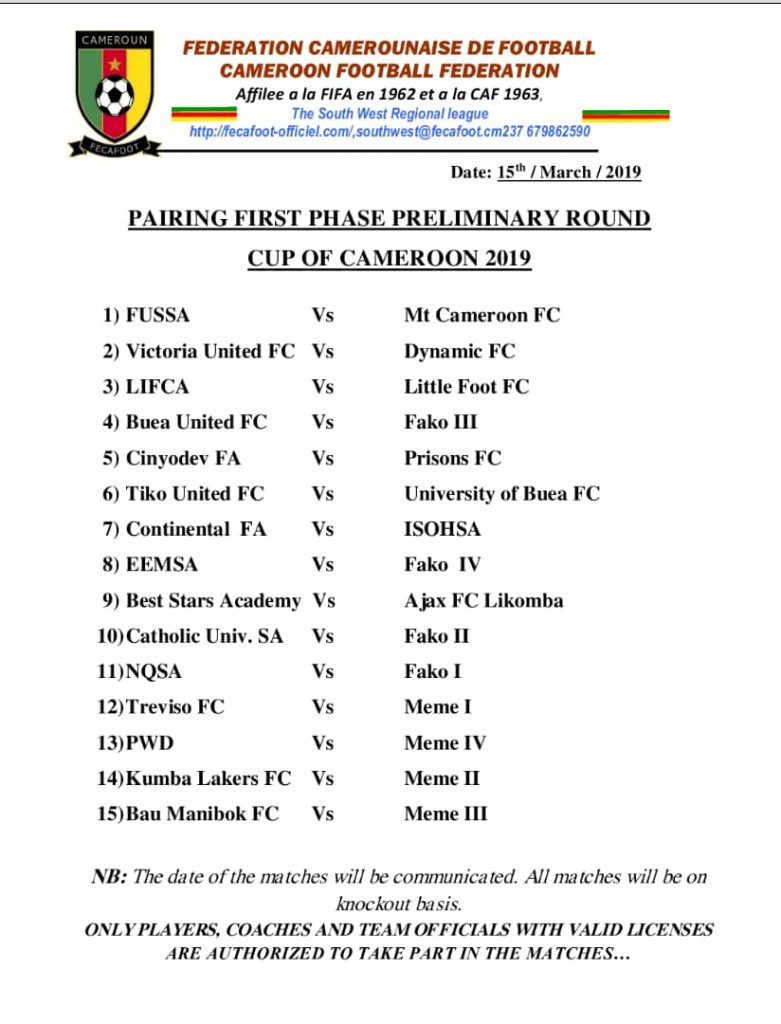 It is worth noting that, the date and time of the matches are still to be communicated and they will be on knockout bases.