The Cameroon Baptist Convention Health Services, CBCHS, in partnership with the United Nation's Population Fund, UNFPA, have opened a One-stop-Shop to provide holistic needs to victims of Gender-Based Violence, GBV, at the Baptist Hospital in Mutengene.
The Centre, created within the context of the ongoing crisis in the Northwest and Southwest Regions of Cameroon, was inaugurated on December 14, in a ceremony attended by CBCHS and government officials, who all pledged to collaborate, in order to deliver help to those in crucial need of it.
[myAds]
As explained by Josephine Nsono, Gender\Child Protection Expert at the CBCHS, the centre will act as a One-stop Shop for victims of Gender-Based Violence. There, the survivors will be given all the necessary help they need, including medical care, counseling, legal counsel, spiritual support, and any other need that will help them to deal with their trauma.
She revealed that, among the services offered, will be quality basic emergency obstetric and newborn care, known as BeMONC, comprising of mobile ANC clinics in hard-to-reach areas. Such centres will support pregnant women and girls. The centres will also refer those almost at term, to hospital-based services. The centre, equally has equipped maternity waiting rooms where pregnant women and girls who are survivors can stay, for about two months in anticipation of their babies' CeMONC services. The centre will also carry out activities like providing emergency contraceptives for rape victims, to prevent them from having unwanted pregnancies and, probably, trauma.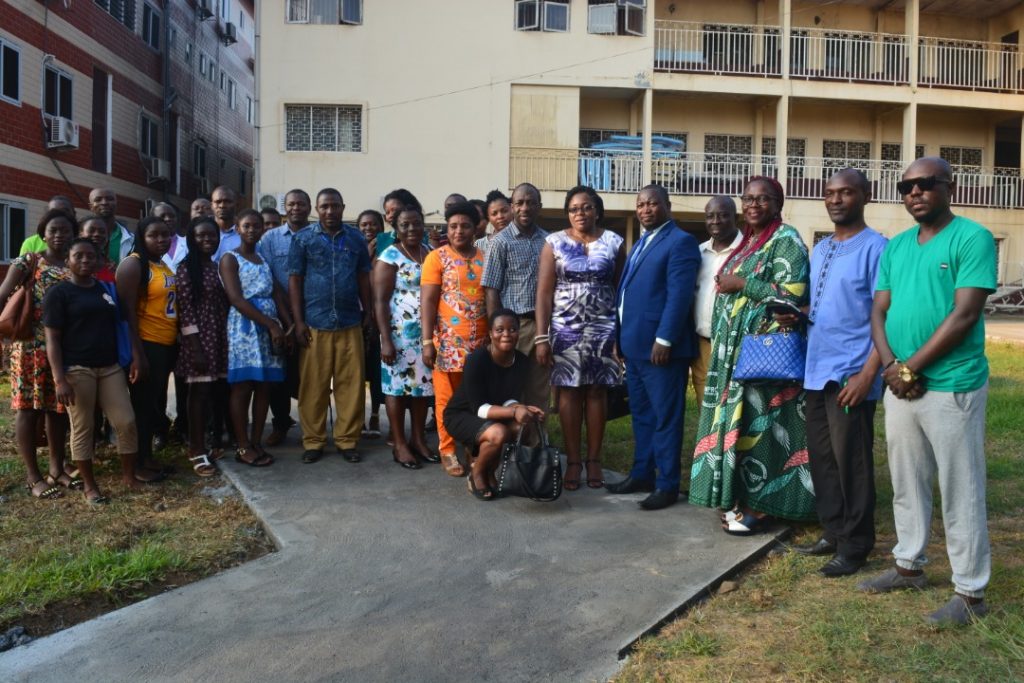 The centre, which was presented to the press, is equally equipped with skilled social workers, who will provide psycho-social and psychological support. Mental health nurses at the centre will equally be there to help and assist victims of rape who end up with fistulas and may have to undergo surgery. The nurses will help the survivors to handle depression, comfort those who may be suicidal, so as to assist them regain control of their lives.
The legal expert at the Centre will handle cases of GBV survivors, advise them, as well as help them to secure justice. Stressing on the need for the Centre, Josephine Nsono stated that it is meant to handle cases of GBV with all confidentiality, and in all aspects, so that survivors can be encouraged to speak out and receive appropriate care.
[myAds]
Speaking at the inaugural ceremony, Veronica Ashu nee Nkwenti, Fako Divisional Delegate in the Ministry of Women's Empowerment and the Family, expressed gratitude to CBCHS, and UNFPA for creating the Centre. While expressing Government's support for the initiative, she urged officials of the Centre to network with partners offering similar services, for the sake of referrals, since the Mutengene Centre offers all services needed by survivors.
The representative of the Baptist Hospital in Mutengene expressed delight at the realisation of the Centre. He stated that often, they focus on treating only gunshots and other physical wounds, meanwhile, trauma cases, that later become devastating, are ignored.
[myAds]