Reach Out Cameroon, with funding from the International Civil Society Action Network has started the implementation of a project aimed at taking action aimed at bolstering effective leadership and representation of Cameroon women peacebuilders in the governance and peace processes aimed at addressing the crises in the country.
The project which spans from July to the 31st of December 2022, is bringing together 40 grassroots women peacebuilders from a diverse cross-section of women-led civil society organisations from the Northwest and Southwest regions to build a coalition and develop an advocacy and lobbying plan of action. This is to enable them to effectively increase the number of women peacebuilders included in governance and peace initiatives in Cameroon.
These efforts will be in the domains of the Humanitarian Assistance Programme to better serve internally displaced persons; Disarmament, Demobilisation and Reintegration Committee; the Presidential Plan for the Reconstruction and Development of the Northwest and Southwest regions; and the team responsible for mediation with radicalised members of Cameroon's diaspora.
At the Yaoundé event, the Executive Director of Reach Out, Esther Omam said women in Cameroon are key players in conflict resolution who can complement efforts for peace in the crisis-hit regions of the country.
She remarked while speaking to the press during the start of a three-day Coalition-Building Workshop that the NGO organised for 40 women peacebuilders in Yaoundé on September 3. She said it was incumbent on women to come together and speak with one voice in a bid to foster peace efforts.
According to her, women in Cameroon are major actors in conflict resolution that can complement Government efforts and those of other stakeholders for a return of peace in the Northwest, Southwest and Far North Regions. While advocating that more women be part of the implementation and monitoring mechanisms of the Major National Dialogue, and other peace and governance processes, Esther Omam remarked that women and children are those who suffer most in conflict situations.
Noting that women have been in a peace-seeking onslaught since 2018, she said it was now time for all women's groups to synergise their actions and speak with one voice. For them to fully contribute their own quota for peace, she said women should be given a place in the decision-making structures of the country. Women, she furthered, cannot fully achieve this if they do not work in synergy by coming together in the oneness of purpose that will enable them to think together and act together without losing their network identities.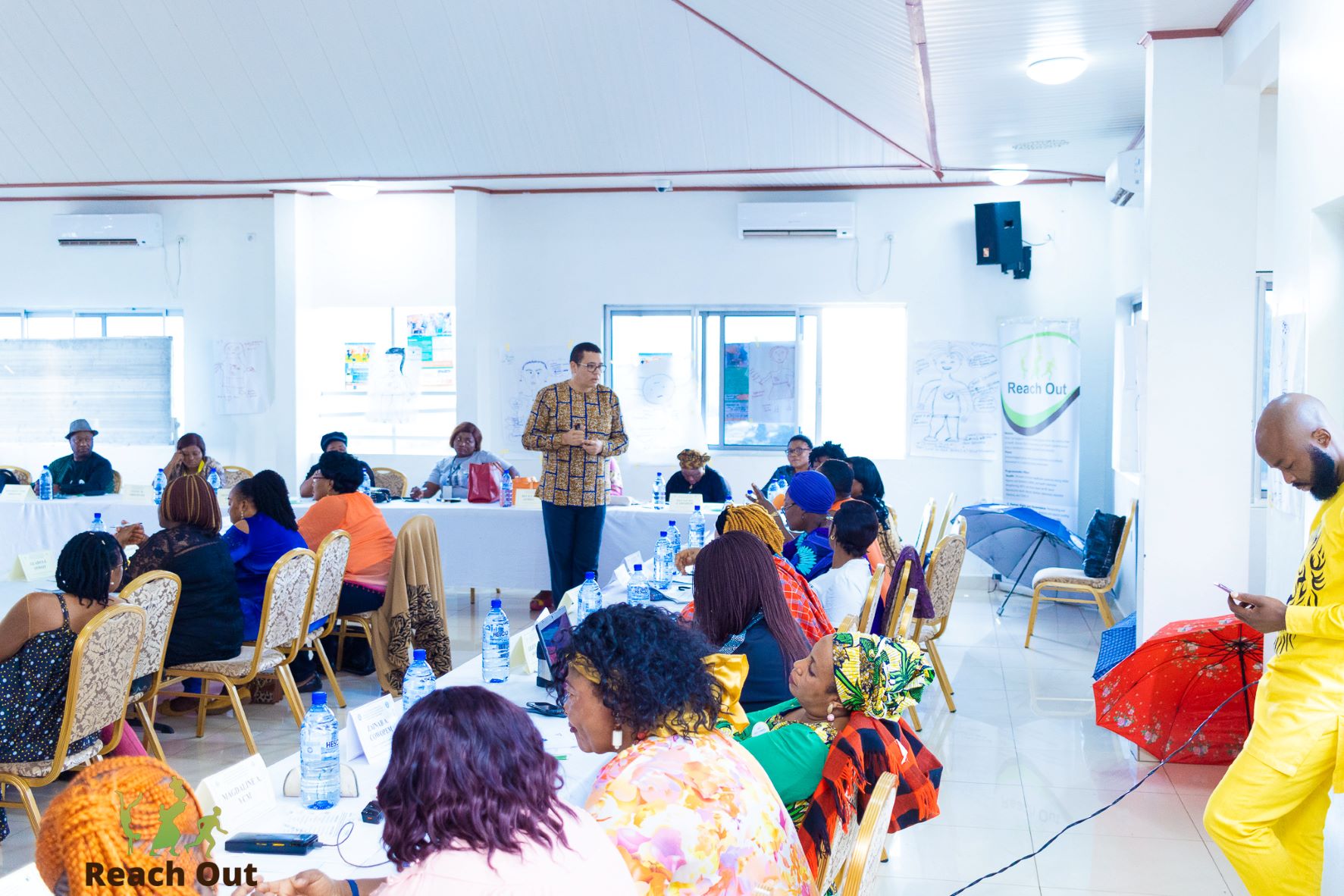 She stated that any meaningful achievement can only be made through synergy. This explains why Reach Out brought together many women's organisations including Cameroon Peace Mediators, Cameroon Women for Peace, Voices of Community Women, Women Peace Builders and Southwest-Northwest Women's Taskforce. The 40 women peacebuilders selected from these organisations would emerge with a women peace builder's coalition. Under such a banner, Omam went on; women can always bring in the booster to calm the tension through strategic actions that would lead to the end of the conflict. To her,  their bid for more women to be at the centre of decision-making is legitimate,  given that, even though they represent over 50 percent of the country's population, only 15 percent of women were part of the over 600 people that attended the Major National Dialogue in 2019.