By Andrew Nsoseka
The Mayor of Buea, Patrick Ekema Esunge, on Sunday, January 27, in an attempt to seize taxis and park them on Buea Council premises in order to release them on Monday and break ghost town, rather caused the shutdown of Buea as taxis deserted the streets.
The Mayor, in collaboration with the Southwest regional administration, on Sunday in the evening hours, again swooped in on drivers, confiscating identification and car documents and forcing them to drive and park their vehicles on the Council premises where they are expected to return on Monday, January 28, to collect their cabs and work on the traditional ghost town day.
In areas like the Mile 17 Motor Park, taxis were impounded and their drivers ordered to drive alongside armed security officers and park at the Council premises.
The action of the Mayor and security officials enraged the drivers who then decided to stop work and stop the other few taxis that were working, to ground their cabs, so that all drivers could unite as one and take a decisive action to end the target on their trade.
One of the drivers, narrated that his own car was already impounded by the Council and police officers.
"Did we start ghost town? Why has the focus turned only to drivers? Are we Government? Are we the ones to solve this problem?" he quipped.
He asserted that those in authority should rather own up and handle the situation, rather than look for drivers to harass.
"My brother, is there anybody in this world who hates money? We don't work because they are no passengers on the road on Mondays, we did not start this Ghost Town thing. Is there any normal human being that can fuel a car and rush up and down in Buea when there is no body to carry? Sometimes I am tempted to conclude that these administrators just like to worsen people's plight. They like to see us suffer. I need money and I am not happy that activities on Mondays are crippled. So, they should think of ways to aid us, and not making things more difficult for us as they are doing," he fumed
Drivers Hint On Possible Strike Action
Tension heightened as many people, young and elderly, were left stranded and trekking along the roads in their hundreds on Sunday January 27 evening. The drivers, some of whom had parked their vehicles beside the Great Soppo Market, and then formed a human road block for all taxis, intimated that they may, in the coming days, start a strike action against their victimisation by Mayor Ekema and Governor Okalia.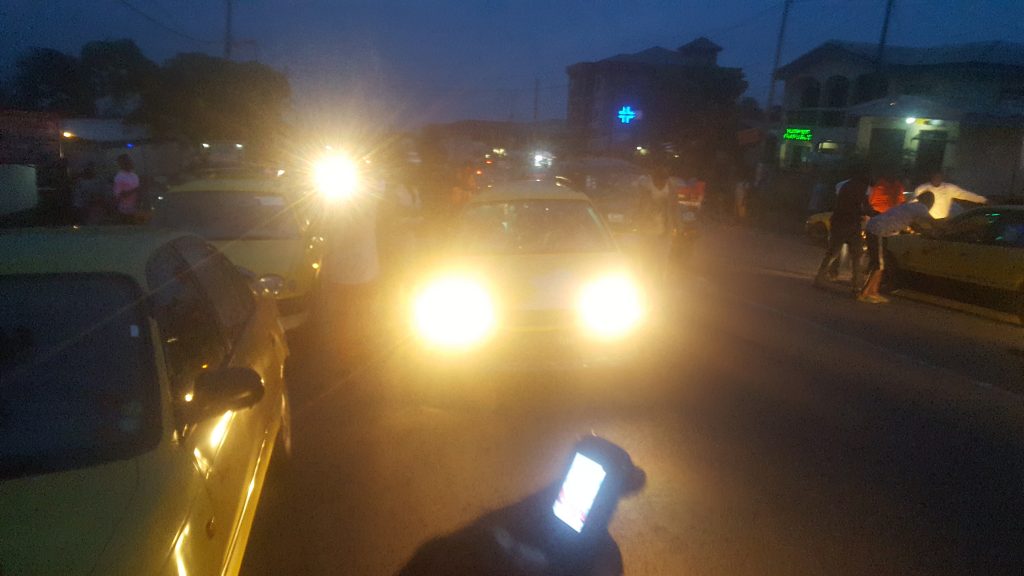 One of the drivers expressed regret, stating that it could be easier for them to take an industrial action and stand by it as a union, but that the possibility for such a strong union has been dashed because the authorities strategically created three drivers' unions in Buea, to be able to divide and rule them.