By Andrew Nsoseka
The Biaka University Institute Buea, BUIB, Friday, January 25, graduated 920 medical personnel to help boost output in the health sector in Cameroon and save lives.
This is coming at a time when there is increasing need of healthcare services in Cameroon.
The 920 graduating healthcare providers took their respective oaths, during a twin convocation ceremony at the Institute in Buea, where they were exhorted to serve the community with love and diligence.
The graduating students were made up of nurses, Midwives, Medical Laboratory Scientists, Pharmacy Assistants among others.
They medics graduated with Higher National Diplomas and Bachelor Degrees in Sciences.
The graduating batch of 2017 had 67 Bachelor Degree Holders, 98 Diplomas, 81 HND graduates and 80 graduates under Public Health.
Speaking at the graduation ceremony, the Proprietor of Biaka University Institute, Francisca Biaka, advised the graduating medical personnel to serve human lives, especially those in need.
She advised them to continue learning and improving even at their jobsites. She advised that wherever the graduates find work, they should acclimatise and learn the culture there, in order to blend and maximise the quality of their services.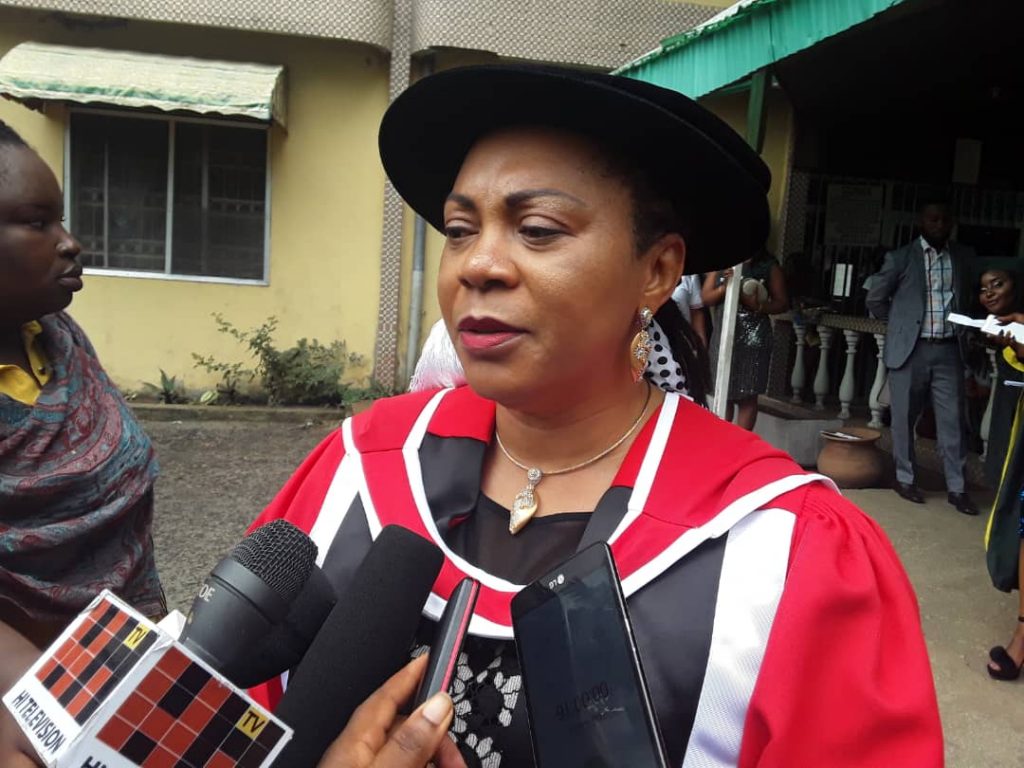 According to her, the twin graduation was because of the upheavals in the Region.
Meanwhile, the representative of the University of Buea, UB, mentor University of the Biaka University Institute, said UB is proud of the quality of training given to BUIB students of Biaka University institute.
"The mentorship process is very strict and stringent in the University of Buea. We mentor them at every step of the way, from admissions, through to evaluations. We monitor teaching, exams and then at the end of it all, we certify the students who are found worthy in character and learning"
The twin graduating batches also had graduates from Nigeria, Equatorial Guinea and Burundi.
In his academic discourse on "Peace and love at your job" Prof. Charles Teke, Vice Dean in the Faculty of Arts at the University of Buea, beseeched the graduating medics to be diligent in the discharge of their duties.
Your job will entail that you meet people of different temperament every day. As such, you need to learn how to approach and respond to their needs. You need to be virtuous and treat your patients with impartiality, humility and tolerance," the Varsity don asserted.