By Njodzeka Danhatu
The leader of the Cameroon Renaissance Movement, Prof Maurice Kamto has promised to make sacrifices for a better Cameroon. He was talking today at Ndokoti in Douala III Subdivision after members of his party were brutalised and maimed by the Cameroonian Anti-Riot Police.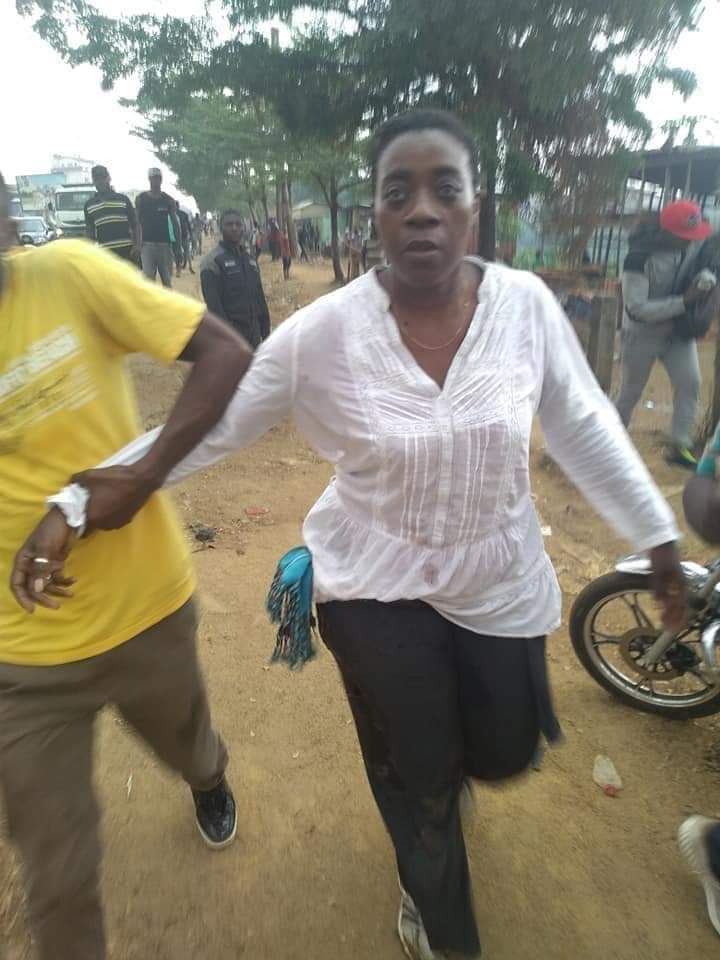 "The time is now or never. We have to sacrifice for you" he averred. A prominent member of the party, Celestin Djamen who is also the former Social Democratic Front militant according to media reports, received a bullet on the leg Saturday 26 January 19 at the Makepe roundabout in Douala and was rushed to the hospital for treatment.
The peaceful protest march was organised by over 1000 members of CRM against what they considered as bad governance by the regime of President Paul Biya.
Another report holds that, another prominent member of the party Barrister Michele Ndoki was equally shot too by a police officer.
Social media images show protesters been teargased by the anti-riot police officers and gendarmes. The protesters in their thousands are said to have been beaten and wounded by the police.
These CRM militants were seen carrying placards denouncing electoral fraud, violence in the two Anglophone regions and corruption in the country.
We received report that the anti-riot police watched Prof Kamto talk at Ndokoti without teargasing as the case with similar scenarios. "Tell all those who are still at home, tell your parents to come out. I am a parent I am here" Prof Kamto stated. "There is no turning back. This is just the beginning of justice in our country," he added
Mr Maurice Kamto still believes that he is the winner of the 7th of October 2018 presidential elections.
As things stand, the CRM candidate as we learned, cannot travel out of the country because the government declined to renew his passport. Kamto has so far vowed to disrupt the country as he claim to be the legitimate president and not Paul Biya.