By Tandong Calistus Jong
A virtual workshop was organised for some Francophone African Countries from 30th August to 1st September 2021 by the African Forest Forum (AFF) in collaboration with the Network for Natural Gums and Resins in Africa (NGARA) to share information and experiences on national forest governance responses to the Paris Agreement and the contribution of dryland forest resources in building climate-resilient communities in Africa.
The main aim of the webinar was to share results obtained by the African Forest Forum during the last two years from its work on strengthening sustainable management of Africa's forests and trees outside forests and the role they play in meeting global and national climate change mitigation goals. With funding from the Swiss Agency for Development and Cooperation (SDC) and Swedish International Development Cooperation Agency (Sida), AFF has been implementing two projects namely "African forests, people and climate change" and "Strengthening management and use of forest ecosystems for sustainable development in Africa".
Both projects seek to generate and share knowledge and information through partnerships in ways that will provide inputs into policy options and capacity building efforts that could lead to improved forest management that better addresses climate change impacts, as well as contribute to alleviating poverty and protecting the environment in Africa. Specifically, both projects aim to strengthen national forest governance by enhancing the capacity of African stakeholders to respond to the Paris Agreement and related global climate change policies and initiatives that are related to forestry.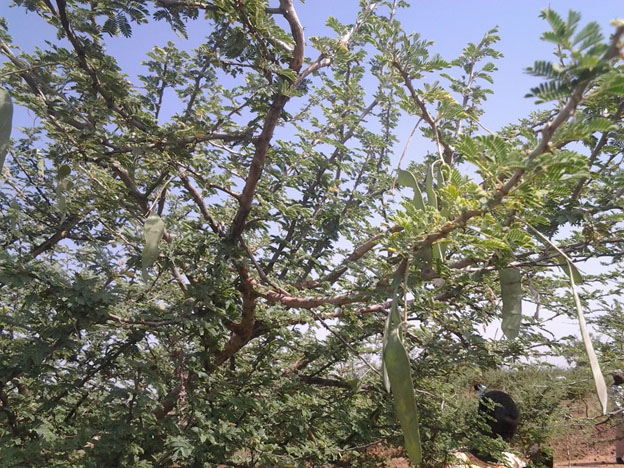 The studies also addressed how to build resilience to adverse climate change impacts for local communities in African drylands by exploring the use of natural dryland resources to promote nature-based entrepreneurship opportunities that hold the good potential to improve livelihoods, national incomes and also protect the environment. The dryland resources explored are natural gums and resins. This arose from a request by the African Union Commission to African Forest Forum to explore how women and youth can be economically empowered through better use of gums and resins that occur in many arid and semi-arid regions of Africa. Given that the Network for Natural Gums and Resins in Africa (NGARA) has a long, good track record of working with these resources, AFF partnered with NGARA so that natural gums and resins could be addressed in the context of climate change.
Good forest governance is associated with transparency, participation, and accountability to achieve positive social, environmental and economic outcomes most efficiently and effectively. Attainment of effective global forest governance is of interest and requires concerted efforts at all levels. At the global level, forest challenges are addressed through institutionalising various forest instruments that are legally and non-legally binding to contain climate change, among others. Forest issues are globally discussed at United Nations Forest Forum (UNFF), the Food and Agriculture Organisation Committee on Forestry (COFO), Conference of Parties (COPs) of environmental conventions such as the United Nations Framework Convention on Climate Change (UNFCCC), among others, where key resolutions and agreements are reached for mainstreaming into national programmes, plans, strategies, policies and laws to ensure sustainable use of forest and tree resources. For instance, Article 6 of the Paris Agreement (PA) has various clauses with a major focus on Nationally Determined Contributions (NDCs) in reducing GHG emissions while fostering sustainable development and at the same time promoting adaptation ambitions in response to the impacts of climate change and variability. In efforts to support African governments in addressing climate change impacts, African Forest Forum (AFF) has undertaken initiatives to strengthen African forestry stakeholders' capacity to respond to the Paris Agreement and related global climate change agreements and recommendations in the forestry sector to strengthen national forest governance, among other areas. Of particular importance to these agreements is how forest resources could better contribute to communities and ecosystems resilience, and such agenda is of higher relevance in drylands ecosystems.
The African Forest Forum (AFF) is a pan-African non-governmental organisation with its headquarters in Nairobi, Kenya. It is an association of individuals who share the quest for and commitment to the sustainable management, use and conservation of the forest and tree resources of Africa for the socio-economic wellbeing of its people and the stability and improvement of its environment.