By Ekema Njoku M.
The Southwest regional League grows in momentum as some fixtures of day two matches and the complete fixtures of matches for day three have been made public by the Secretary General of the SW regional Bureau of FECAFOOT.
Pools A, B and C are into day three, while pool D is into day two:
Day Two Fixtures;
Sunday March 10, 2019 at Kumba
1:00pm: Treviso FC Vs Kumba Lakers FC
3:00pm: PWD Kumba Vs Bau Manibok FC
Day Three Fixtures;
Saturday March 9, 2019
At Buea, Molyko Omnisport Stadium
11:00am: University of Buea FC Vs Ajax FC
1:00pm: Dynamic FC Vs Tiko United FC
3:00pm: Continental FA Vs Buea United FC
At Limbe, Ngeme Annex Stadium
1:00pm: FUSSA Vs Catholic University SA
3:00pm: NQSA Vs Prisons FC Buea
At Limbe, Centenary Stadium
1:00pm Victoria United FC Vs ISOHSA
3:00pm LIFCA Vs Little Foot FC
At Tiko, Town Green Field
3:00pm: EEMSA Vs Mt Cameroon FC
Matches with high stakes:
In Buea, the main even of the day will be the local derby between city rivals Continental FA (the Gra-Gra boys) against Buea United (the Mountain boys).
In Limbe, Victoria United FC alias One People One Power (OPOPO), last season's champions will welcome city rivals and new comers into the Southwest Regional League, ISOHSA
Still in Limbe, Coach Edwin Teteh and his new side NQSA, will be facing his former employers, Prisons FC Buea.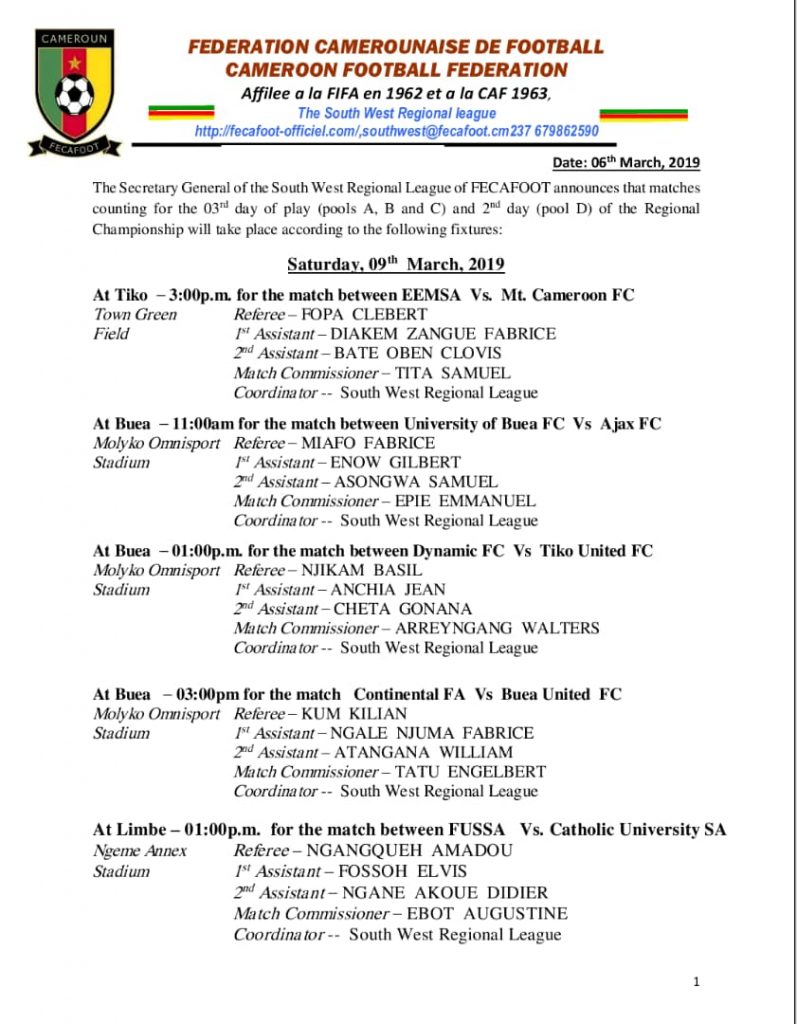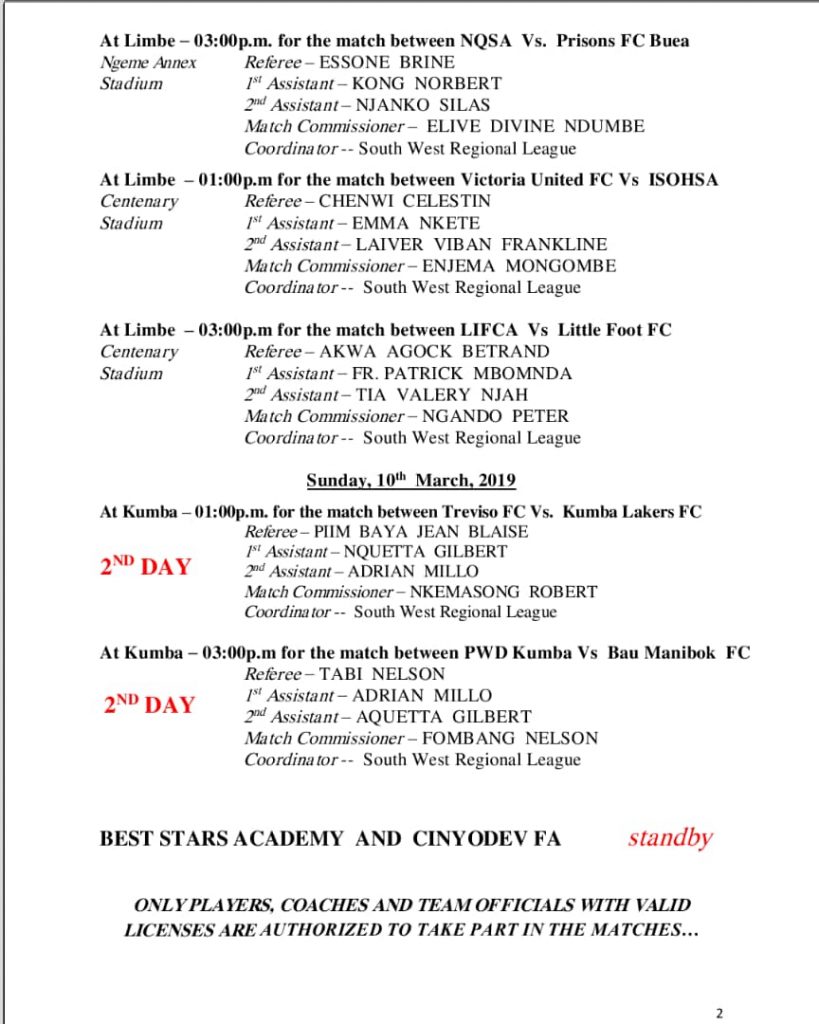 CINYODEV FA and Best Stars Academy will be on standby.