By Ekema Njoku M.
In one of the day two fixtures of the Southwest Regional Championship, Mount Cameroon FC alias the Lava Boys came from behind to force Buea United FC, alias the Mountain Boys to a 1-1 draw.
The Mountain boys were just returning from a goalless draw with last season's vice champions, Catholic University Sports Academy (CUSA). Njoku and Tambe who were absent from that game for personal reasons according to head coach Enang Severin, returned into the ranks of the club to face city rivals Mount Cameroon FC but were without Zebedee Mukete due to exams, and Oscar Ikome due to a suspension.
Coach Enang's foot soldiers began the first half well, dominating the Lava Boys in search of the first goal. Their hard work paid off when Bosten Mofa got the cutting raiser after a combination of wonderful passes amongst the BU players. Five minutes after the first goal, another opportunity came for Bosten to get a double and help his team go two goals up, but he squandered the chance.
The numerous lost goals-scoring opportunities came to hunt the mountain boys at minute 27 when Bertrand Pivadga benefited from a defensive error between BU's central defender and goalkeeper to get the leveller for the lava boys.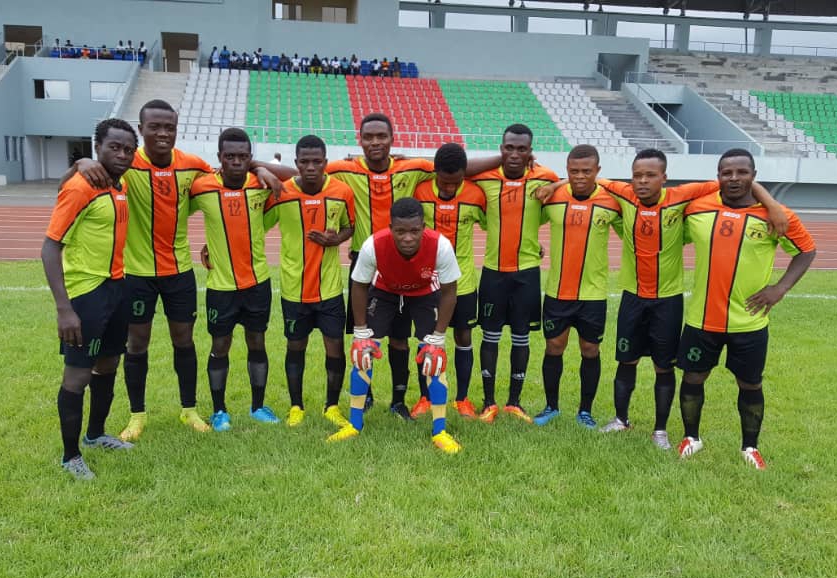 Jonathan Motia alias Baba who doubles as player and coach, kept coordinating his lads as they grew in steam and confidence and continued in search of the second goal. At half time it was Mount Cameroon FC 1-1 Buea United FC.
The second half saw little or no fireworks as all efforts to get a second goal proved futile, with both sides squandering all their chances.
Speaking to Atlantic Chronicles after the match, Coach Motia Jonathan of the lava boys, said, "I am happy with the result, if you look at my team, I am trying to build it, that is because most of my players of last season are all gone. This set of players is from the academy and they are gradually getting to know how the competition goes. Also, we have not been training for long, so I think with time, the children will get adapted
On the other hand, BU's coach Enang, who expressed dissatisfaction after game said, "My boys failed to use the goal scoring opportunities they had during the first half, but we will keep working and doing our best to start getting victories as a team."
Buea United FC will visit Continental Football Academy alias the Gra-Gra Boys in a day 3 fixture, while the Lava Boys travel to Tiko to exchange football lessons with Eso Eteki Memorial Sports Academy (EEMSA).