By Njodzeka Danhatu
Cameroon's navy, alongside elements of the Rapid Intervention Battalion, best known by its French acronym as BIR, have rescued 107, of the 117 passengers on board a sea vessel that capsized off the West Coast shore of the Bakassi, on its way to Cameroon from Nigeria.
The rescued, comprised 83 men, 13 women, 11 children. Three bodies have also been retrieved, and seven persons unaccounted for, while at least 10 persons are said to have been seriously wounded.
[myAds]
Cameroon's Navy and officials of the Rapid Intervention Battalion, told the local press that they received distress calls from the sea vessel, at 3:20PM on Sunday, August 25.
Military rescue units were dispatched to the site of the sinking vessel, where passengers were struggling for survival. Videos sent out by passengers on board the sinking vessel, show the survivors sitting on the vessel as it descended into the waters.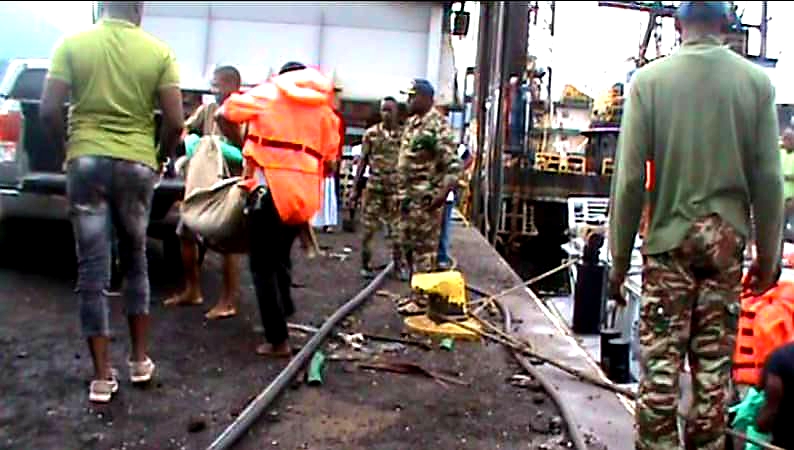 The rescued were reportedly given medical attention, while those in critical condition, have been stabilised, according to medical experts taking care of the victims. Local media reports also say divers have been dispatched to the accident scene, to search for those who have not been accounted for. Though the investigation into the cause of the accident is still on-going, military officials who responded to the distress call and helped to rescue some of the passengers, say they vessel might have hit a sand dune in the waters.
[myAds]