By Andrew Nsoseka
The realisation of the Public Investment Projects in the Southwest Region has continued to nosedive following the ongoing Anglophone Crisis that has crippled community life and making it difficult for projects to be realised in most parts of the Region.
According to statistics from the three years that the Crisis has been ongoing, the Region has witnessed a steady fall in the realisation of projects allocated it through the Public Investment Budget.
In 2016, the Crisis had a minute effect on the realisation rate of the projects. The Region's physical realisation rate of its allocated projects stood at 86percent. During this year, the blame was on bad weather and slow award of contracts.
In, 2017, the Region's realisation of its allocated public investment projects stood at 65 and in 2018, when the crisis degenerated into an armed conflict and in most areas, full-blown war, the realisation rate has slumped to 44 percent.
Many are attributing the poor execution rate to the war and many fear that the execution rate in 2019 may even be worse than the previous years.
Speaking during the evaluation meeting of 2018, Magdaline Agbor, Chair of the Regional Follow-up and Evaluation Committee noted that it is the role of all to promote transparency and accountability in the whole process of the execution of Public Investment Projects.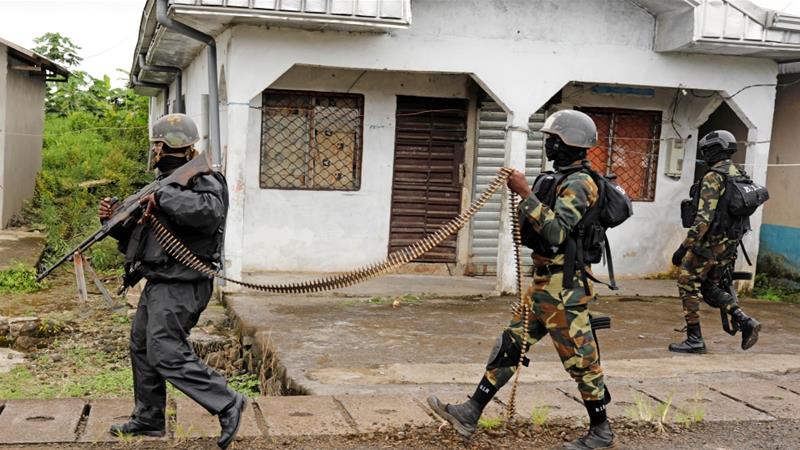 Harping on the negative aspects that influenced the low level of execution of the said projects, she pointed out that "persistent insecurity" is a prime contributing factor to the results gotten in recent years. She also blamed the delay in the tendering and award process of public contracts as some of the contributing factors to the dwindling figures.
She urged her partners and those concerned in the whole process to critically look into all problems and propose lasting solutions to salvage the situation.
The Regional Chair said: "No development effort can thrive in an atmosphere of animosity."
According 2018 statistics of the realisation of the 2018 public Investment Projects for the Southwest Region, Fako Division, which is comparatively stable compared to other Divisions tops the chart with 73.87percent of physical realisation. Fako is followed by Manyu with 41.71percent, Kupe-Muanenguba 35.89 percent, Meme 33.83 percent, Lebialem 30.73 percent and Ndian with 20.19 percent.
The commitment rate of the projects in the Region stands at 42.07, while the liquidation rate stands at 19.95.
Speaking to the press, Abraham Modimi of ETS MARYBRAMS-Buea, a Contractor frowned at the process stating that contractors are not given respect and are shabbily treated by the various stakeholders.
He remarked that in evaluation meeting, contractors are not invited to talk about their own difficulties.
He also noted that when it comes to paying contractors for projects, the stakeholders are very reluctant to do their work, thus making it very hard for contractors to execute projects on time.