By Doc Moore
One of Cameroon's most celebrated musicians around the globe, Akemfua William Njukeng aka Willie Puzo with his soulful voice and passionate expressions in his own unique style delivers his verses on Afrobeats and pop infuse tracks.
Puzo has a unique style; he signs, and raps as well, and has stepped outside his comfort zone in R&B, delving into other genres of music, including makossa on cool vibes and hip-hop on bonge
Pulling from Cameroon's Makossa, Puzo brings a modern and youthful sound to his music. With his unique style and dance moves, he is dancing to the beat of his own drum.
Puzo gathered major attention in Cameroon with his hit track "Mansa Musa" which had millions of views on YouTube. Recently, the talented Puzo with a sultry voice again make waves with another single "I have a dream". In just few weeks, the music video has received thousands views on YouTube.
He uses "I have a dream" track to highlight peril of racism, ignited by the police killings of Georg Floyd and Beronna Taylor among other brutalities against blacks around the world
Passion is a big driver for the artist-if you listen to any of his songs or watch a performance from the artist, it is clear he enjoys what he does and that feeling itself is contagious.
Willie PUZO, aka PUZO, aka Akeem Williamz De Puzo. Real names; Akemfua William Njukeng is a Cameroonian artist born in Bota, Limbe. PUZO comes from the Bangwa tribe of Lebialem which is found in the Southwest Region of Cameroon.
Being one of the smartest in his class, he did only 6 years in primary education and passed his Common Entrance exams from Catholic School Gardens in Limbe. He then went to study in Our Lady Seat of Wisdom College Fontem in a boarding school where he obtained his GCE O' Levels.
From there he moved on to study in St. Joseph College Sasse in Buea, Fako. After passing the GCE Advanced Levels, he later studied Law & Political Sciences in the University of Dschang in the West Region.
Puzo's passion for Music could be seen in the early stages of his primary education. He started dancing the 'ASIKO' dance in primary School and was selected to join the school team that won multiple trophies. While in Secondary school, he found a passion for hip hop / Rap and pop Music. On school socials, he would perform Michael Jackson songs and dance choreography to hip hop songs.
With Law and Political sciences not being his thing, Puzo dropped out of the University of Dschang and moved to China in 2004 to study Telecom Engineering. While studying in China, he found the passion of becoming a club DJ.
From Djaying, he became a stage director, Mc, Host, Rapper and an Event organizer.
In 2008 he worked with NZBZ, a famous urban Chinese trio from the Shenyang music university. A documentary on Hip hop was produced and he also recorded songs with FK Moses and Brassface which went on to win the title of Best underground hip hop act in China
In 2012, he formed his crew the 'Top Spy' and was co-founder of the entertainment label TOP FASHION, based in Shenzhen. He did a 30 city tour on a high energy act, alongside 6 dancers and a female DJ. He succeeded to make his name round the country and was contacted by Li Yu Gang, China's Opera icon for a music collaboration. The song GUO SE TIAN XIAN was a combination of Chinese Opera and contemporary rap music which was highly welcomed within the Chinese community, within and outside of China.
In 2014, he was signed to 'World Wide Platinum Records' in Malaysia, where he worked on Live music with a band.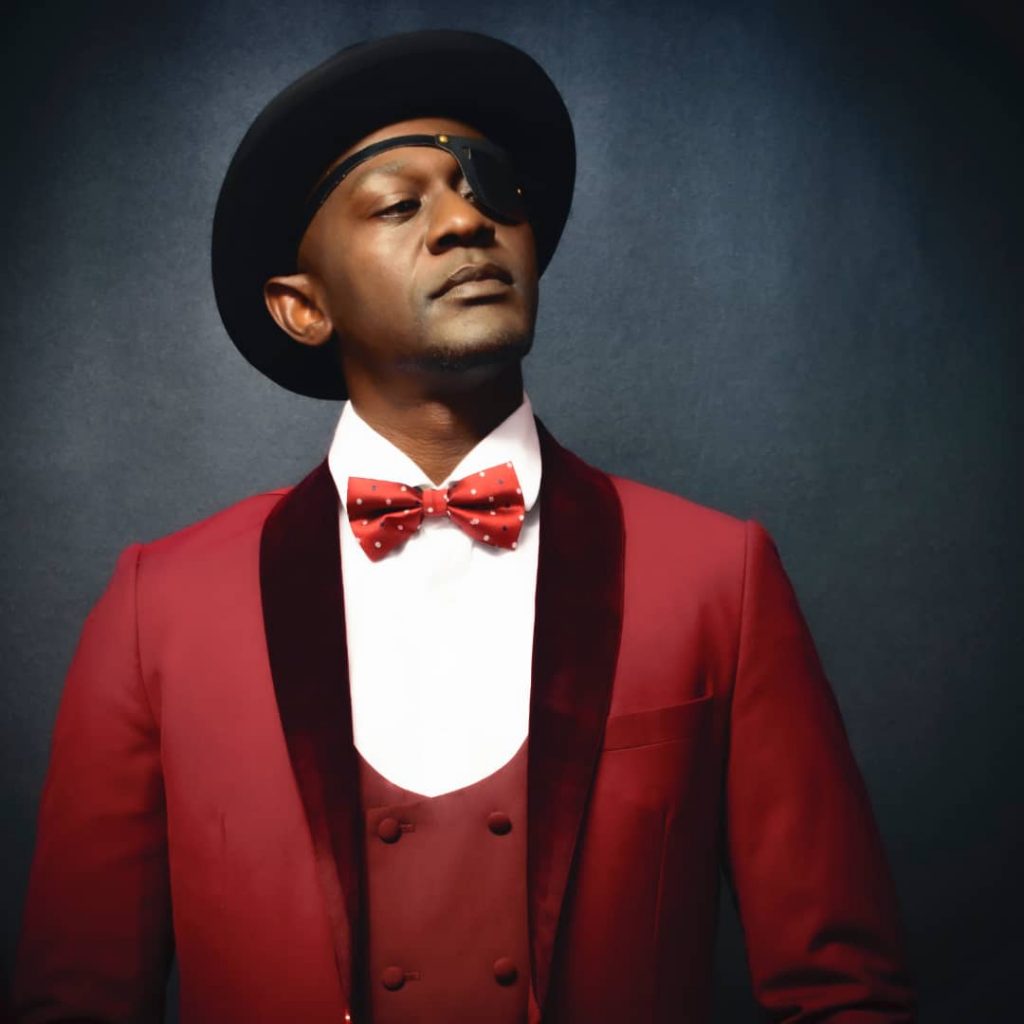 He then went on tour in Thailand, Hongkong, Singapore, Indonesia, Philippines and Cambodia.
After a long wait, no conclusion was made as to when he would start working on his album, Puzo split from the label and moved back to China to work as a hype man. He linked up with Chicago born Dj/Producer/Rapper, Xennightz. Both recorded a couple tracks under the logo of 3rd corner studios but none of the tracks were ever released.
He also wrote songs for the Chinese Idol Su Ding Qi (Amy Sue) and was given credits for his work. He then moved from Beijing to Shanghai to form a new crew 'THE BLACK SKINHEADS'.
The Shanghai Yi Jiu entertainment company took notice of his works and signed his crew to the label. It was there that he had the chance to meet with prominent names like Raz B of the B2K, Treach of Naughty by Nature, the Ying Yang twins, T. Pain, Soulja boy, Lil Bow WOW, Sisqo and many other American artists who were also on tour in China under the same company.
Puzo has touched and exchanged mics and also shared the stage with Big Djs like; Hardwell, Armin Van Buuren, BlasterJaxx, Dimitri Vegas & Like Mike, LMFAO, Marshmallo, DJ Snake, Lil Jon, Fatman scoop and many other big names. Puzo has been a hype man for major music festivals and events such as the Panda Music fest, Ultra Music Fest and has performed in top 100 clubs all around Asia.
In 2018, he was signed to Asia's biggest club 1/3 (ONE THIRD) based in Beijing.
In December 2019, he moved back to his home country, Cameroon and co-founded the street record Label, Npro.