(Buea-Cameroon) The case of Buea-based Pidgin Newscaster, Samuel Wazizi, has taken another twist, with the President of the Fako High Court, Justice Wilson Mbonge, on November 5, dismissing the habeas corpus filed by Barrister Ewule Lyonga, on claims that it was filed on "hearsay" information.
After the dismissal of the habeas corpus, one of the lawyers, Barrister Ewule, expressed frustration and fears on the well-being of the journalist, stating that, as the authorities have failed to produce his client, he is worried about his well-being and is concerned whether Wazizi is still alive. Since Wazizi's arrest, no one has heard from or spoken to him in months, and those concerned failed to produce him in court.
[myAds]
Barristers Emmanuel Nkea and Ewule Lyonga described the ruling as unfair, promising that another habeas corpus will be filed and that they will not relent in their efforts until justice is rendered.
Samuel Wazizi, who was arrested over three months ago by a mixed unit of security and defense forces, and later detained at the Muea Police Unit, before being seized by the military, has, since, not been seen or heard from by family members or colleagues, prompting many to raise fears that he might have been executed.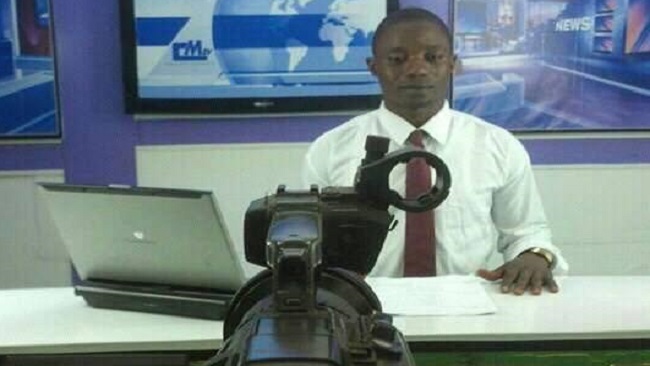 On November 5, a group of journalists, under the banner of Cameroon Journalists' Trade Union, CJTU, mobilised and showed up at the court, hoping that their detained and allegedly missing colleague would be brought for them to first confirm that he is still alive. The journalist was never brought to court, and after a brief hearing in chambers with the lawyers, the President of the Fako High Court, Wilson Mbonge, dismissed the habeas corpus on grounds that it was filed on 'hearsay' evidence. This was to the dismay of Barrister Emmanuel Nkea and Barrister Ewule Lyonga, who himself, alongside some journalists, had gone to the last known place where Wazizi was taken, the 21stMotorised Infantry Battalion, and was told to go and wait for his client in court.
[myAds]
In an interview granted after the verdict, Samuel Wazizi's lawyers expressed their disappointment with the judicial system, saying that it does not work for the common man. At the time of his arrest, Wazizi was accused of not collaborating with authorities. Then, the police had claimed that Separatist fighters have set up their camp on Wazizi's farmland. Wazizi denied the allegation that his farm is hosting Ambazonian fighters and offered to lead investigators to his farm, but the police turned down the request.
[myAds]