By Njodzeka Danhatu
The Mayor of the Buea Municipality, Patrick Ekema Esunge, has again demonstrated his ability and capability to force order in his City of Excellence that has been seen its activities mired by ghost own operations that have crippled economic activities.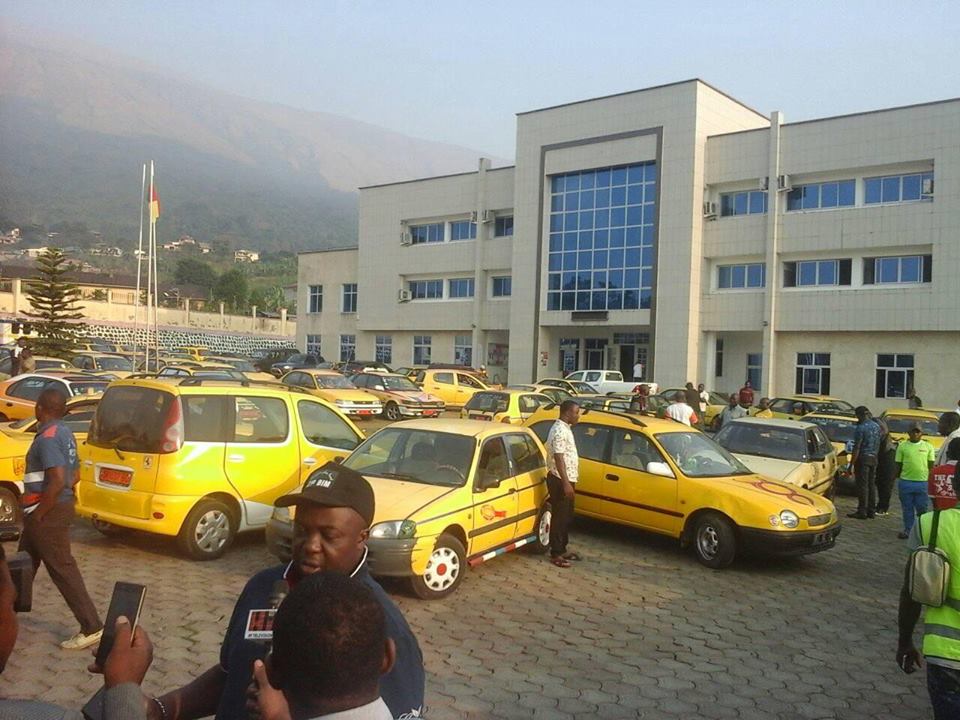 On Monday, January 21, Mayor Ekema obtruded swiping reforms on welsher of the sequence, by sealing shops in random from Great Soppo Buea right down Molyko. Along the streets, the Mayor and his entourage of mostly security officers destroyed locally fabricated market-sheds of those that were not there at the moment he match passed. Make-shift market stands where some city dwellers do petty business were destroyed by the Mayor's team.
In an investigation, Atlantic Chronicles found out that most of the taxis that collected free fuel from the Mayor ended up parking, because they were few and in some cases no passengers on the streets since Buea inhabitants were indoors. Some trekking along road paths rather chose to trek than board taxis for fear of the unknown.
Some business persons whose shops were not sealed also ended up closing them, as there were no buyers. Those that kept the shops open, resorted to closing their doors partially, while observing keenly whether the Mayor was going to surface again to seal locked shops.
Mayor Ekema in justifying the reasons for acting as such, said he needed to remove fear from the loyalists of operation ghost town. But some city occupants voiced out their disgruntlement, saying that Mayor Ekema seems to be targeting only Molyko, Bunduma, Great Soppo, Small Soppo and Buea Town while leaving out mile 16, 17 and Muea, considered hot zones of the activities of the separatist actors. These areas avoided in the Mayor's roadmap of action have witnessed the highest killings, highest gunshots and confrontations between separatist fighters and the Cameroonian military.
As we reported earlier, the Mayor last night, in collaboration with some Senior Administrators in the Town ordered security forces to confiscate car documents and identity cards of some taxi drivers and re-directed their taxis to the Council premises where they were parked.
In the morning of Monday January 21, he donated free five litres of fuel each, to about 100 taxis to entice them ply the streets of Buea. One of the drivers revealed "when we refused to sign an undertaking, we were asked to come back later in the evening and collect our documents when we must have worked during the day"