Over 70 Injured Inmates Left With Untreated, Rotting Wounds
Wounded Still In Chains
By Andrew Nsoseka
Lawyers defending Anglophone detainees, incarcerated within the context of the on-going crisis in English-speaking regions of Cameroon, are demanding the whereabouts of three corpses of inmates shot and killed on July 23 at the Buea Central Prison.
The lawyers are also demanding access to the inmates, after they have been persistently denied access, following prison riots, when many were allegedly killed after live ammunition was used on the protesting inmates.
This comes as a result of investigations launched by lawyers to uncover details of the incident that transpired at the Buea Central Prison. The lawyers have revealed that they have, so far, ascertained that four inmates were killed, and 75 others wounded when the military opened fire on them on July 23.
[myAds]
In an interview with The Post Newspaper, Barrister Njong Henry Tita, of Eureka Law Firm in Mutengene, one of the lawyers defending the detainees, said the prison administration has denied him access to his clients, demanding that he goes through various bureaucratic channels to be granted access; a practice, which, he says, is not the procedure.
On what he and his team have gathered, so far, Barrister Njong said they have gathered that four inmates were shot and killed, when they demanded that their detention conditions be made better. He said, of the four killed, one, an elderly man, was taken to the Buea Regional Hospital mortuary, and three others have been unaccounted for. The three others are alleged to have been taken out of the detention facility by military officers, after they were shot and killed.
Barrister Njong narrated that his team got from independent sources that; "During the rioting on July 23, the military were let into the prison yard, they shot at prisoners indiscriminately, four persons were killed on that day, and over 75 were wounded."
Barrister Njong furthered that, though prevented from talking to his clients, he was lucky to talk to some, who were taken out of the prison yard to appear at the Buea Military Tribunal.
[myAds]
"Fortunately for me, some of the prisoners were removed and taken to the military court, and then, I met them there. I saw some who were wounded. They told me that, while in prison, they were crammed into a room of 4X4 metres. Sixty of them were inside that room for close to 10 days. They were standing in water up to their ankles, and because of the intense heat, some of them were collapsing on daily bases. Because of that, the prison administrators decided to stop what they call punishment. They were crammed in a solitary cell, and later taken to normal cells.
70 Wounded Inmates Denied Treatment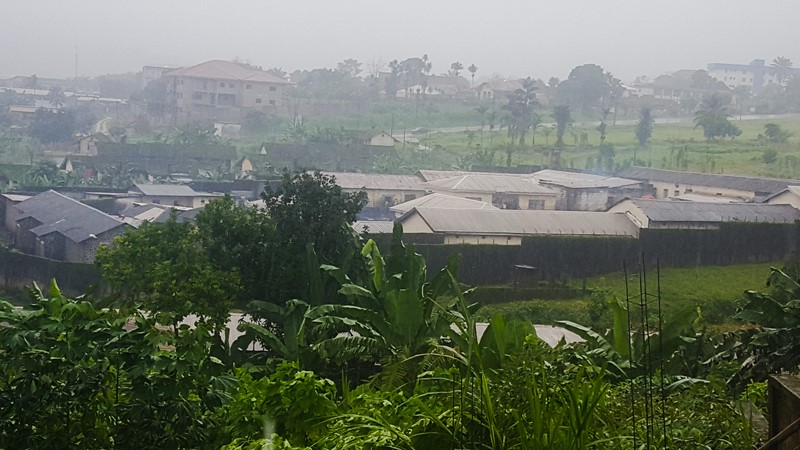 While chatting with inmates at the Military Tribunal, Barrister Njong said they revealed to him that, of the "over the 75 wounded, only five were taken to the Regional Hospital, because of the nature of their injuries. The rest are still in prison. Only the prison nurses are managing the wounds. They told me that for some, their wounds already smell. I have tried to have access to them, as their Counsel, to no avail.
Southwest Attorney General Petitioned
Barrister Njong and his team say they have moved on to petition the Attorney General of the Southwest, on the unwarranted treatment of their clients, as well as the infringement on their rights. Barrister Njong says they have written to the Attorney General, "Craving his indulgence to compel the prison authorities to allow access, so that I can be able to visit my clients, discuss with them and also asses the state of their health. It is my right to visit my clients, to discuss with them. It is not a privilege that they have to grant to me."
It has also been revealed by sources within Buea Central Prison, that the death toll was about 11. Our sources said those wounded were over 70 and have untreated wounds. Our sources revealed that those wounded are still being punished. He said those with wounds have been chained up in twos. He said when a relative of any of the wounded inmates comes visiting with food, the warders are the ones who receive the food, and then decide on when to give the inmate concerned, as relatives are not allowed to see them.
Speaking from his sickbed, after he was brutalised by Gendarmes, Barrister Amungwa Tanyi, in charge of Communication and Media Relations for detained Southern Cameroons leaders and other detainees, said they are monitoring the developments closely, to hold the powers-that-be to account.
From his findings, Barrister Njong said, the situation has been compounded due to the Prison Administration's denial to grant access for him to investigate and ascertain the veracity of what "allegedly happened in the prison during the riots. I have been refused access to meet my clients to really confirm the finding" He said.
[myAds]