Member of Parliament, MP for Fako East has rallied the population of Muyuka to celebrate what he termed Biya's ingenuity to reinforce and strengthen national unity.
Hon Findi Stanley who doubles as section president for Fako II used the occasion to rally support for President Paul Biya, who also doubles as Chairman of the Cameroon People's Democratic Movement, CPDM.
The 2022 May 20th festivities in Muyuka were chaired by the Divisional Officer, DO for Muyuka, Rocequgnor Tanyi.
This year's national day that marked 50 years of Cameroon as a unitary state was celebrated under the theme "Defence and Security Forces at the service of the people in preserving social peace and national cohesion guarantee for an emerging Cameroon".
The event was marked by military and civilian march pasts, aimed at showing respect and love for country especially at a time that several events and issues are threatening the modern Cameroon state.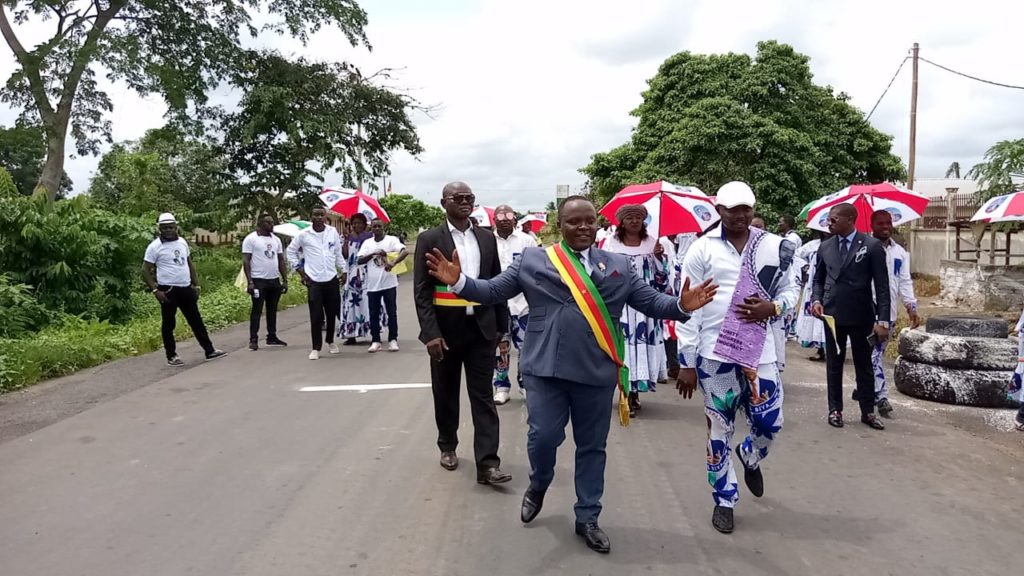 The ruling party, CPDM through its section Boss, Hon Findi Stanley staged a spectacular march display to recognise the relentless efforts made by the new deal government in fostering national unity and concord.
Talking to the press shortly after the event in Muyuka, Hon Findi remarked that, "As a section president of Fako II, I am a happy man. Happy because the militants of Fako II have decided to remain indifferent in the celebration of the 50th anniversary of the unitary state under the leadership of President Paul Biya."
He however announced that, on behalf of the Fako II section "I extend gratitude to the Head of State for having ruled and maintained Cameroon as a one and indivisible nation for all this while. The Muyuka people extend their gratitude and support to Findi for mobilising them and spearheading activities.