Female children from Tole community in Buea have been sensitised on the effects of early sexual engagement. This was during a 'sex can wait campaign' at the Cameroon Cultural Centre, organised by Centre for Youth and Family Empowerment, CEYOFE, on Thursday, June 13.
The campaign which will last for three days will also fine-tune ways to reduce unwanted pregnancies in adolescent, maternal mortality and the spread of HIV/AIDS among the girl child.
According to Eteki Stella Dopgima, CEO and Founder of CEYOFE, the Anglophone crisis has created idleness among female children in Tole exposing them to so many problems like rape and violence. These cases reported by the Regional Delegation of Women Empowerment and the Family, as she said, prompted them to embark on the training. "We decided to carry out this campaign to sensitise the population and youths on the effect of early sexual engagement, and to advise them on delay sex, and sexual activities".
She added that the campaign equally, will alert parents because CEYOFE has realised that "there is a generation gap between parents and their children" which they are aimed at bridging. She urged parents to always discuss with their children about sex education so that they should not fall into peer pressure.
Madam Judith Mofa, Southwest Regional Delegate for Women Empowerment, also taking part in the training exercise said the training campaign was timely. "As a result of the crisis in our region, many children have been displaced and now we have lots of girls who are roaming on the streets – homes accommodating many of them, having girls and boys sleeping in one room. With this campaign, we want to make young girls understand themselves and to know that they should not allow themselves to be manipulated by people so that they should not find themselves in difficulty" she said.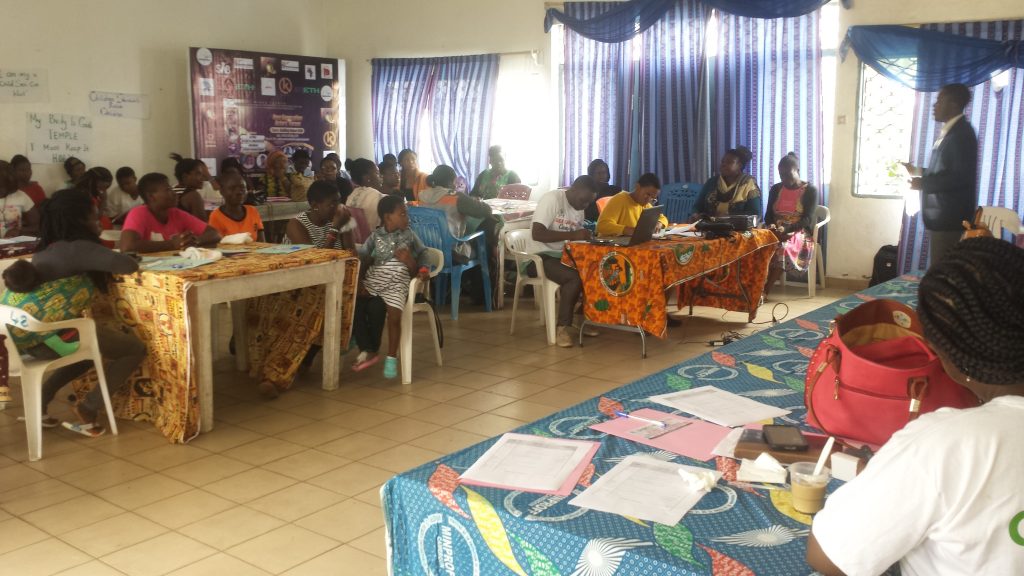 The delegate then stressed that the girls should look for activities to engage in, rather than rely on men who will deceive them and get them pregnant so that tomorrow they should not have children whom they are unable to cater for.
The campaign had in attendance, keynote speakers ranging from gender-based activists to medical doctors.
These girls from Tole according to the organisers will also empower the female children on how to manufacture products that will help them earn money, in order to make them financially independent.
CEYOFE CEO also emphasised that the campaign will not only end at empowering the Tole girls, but will soon spread to areas like Muea, mile 16 and 17.