By Njodzeka Danhatu
The Head of Department, HOD,  of Journalism and Mass Communication, JMC, in the University of Buea, Dr. Kingsley Ngange has urged JMC students to be positive towards the upcoming JMC Department's Silver Jubilee scheduled for December of 2018.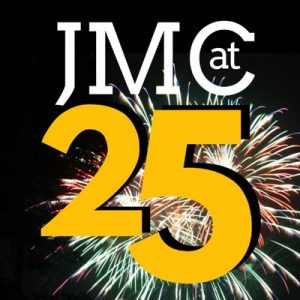 The call was made during a meeting organised by the Department on Wednesday November 14, to commission persons appointed in the various on-campus committees.
"Be positive and contribute to the growth of the Department" Dr. Ngange stated, as he assured students that the event may take place two days to the University's scheduled convocation.
According to the HOD, the 25th anniversary will bring on board everybody who has passed through the Department, to work for a common goal.
It is expected that this anniversary will be an avenue for JMC students to showcase talent, and will generate funds for the equipment of Chariot Radio and Television.
Among those who attended the meeting is an ex-JMC student, Atia Tilarius, who emphatically promised that the alumni will work in synergy to ensure the success of the Department. He added that negative impressions and rumours of South West-North West divide are not evident, and as alumni from both regions have come together to achieve a common goal.
For his part as the Chairman of the On-campus follow up committee, Cham Victor Bama, said cooperation from students will make the jubilee a successful one. To him, the committees will be proactive.