French business leaders in Cameroon, on January 21, led by the French Ambassador to Cameroon, HE Christophe Guilhou, donated two generators to the Silicon Mountain tech community in Fako, to help them solve the problem of frequent power outages that deprive them of hours and days of work.
The gesture was made by the French business community in Cameroon, at the request of the French Ambassador to Cameroon. At the event, hosted by ActivSpaces, the French Ambassador said when he first visited Buea and made a stop at the tech hubs, one of the problems they presented was the challenge of frequent power outages that frustrate and deprive them of hours of work. The Ambassador said he left without making any promises, but rather went and appealed to leaders of French businesses in Cameroon, who responded promptly, by pledging to provide generators without any preconditions.
[myAds]
In a speech delivered on behalf of the recipients by Valery Colong, he remarked: "We have each been through that moment when activities temporarily or permanently come to a halt due to power outage. For us in the Silicon Mountain community, depending on which neighbourhood you stay, we lose between two to three workdays a week, due to electrical power failures. This directly translates to codes not committed or pushed, documents and files lost online, meetings interrupted or postponed, ineffective classes and workshops, deadlines missed, clients discouraged, revenues lost and so on.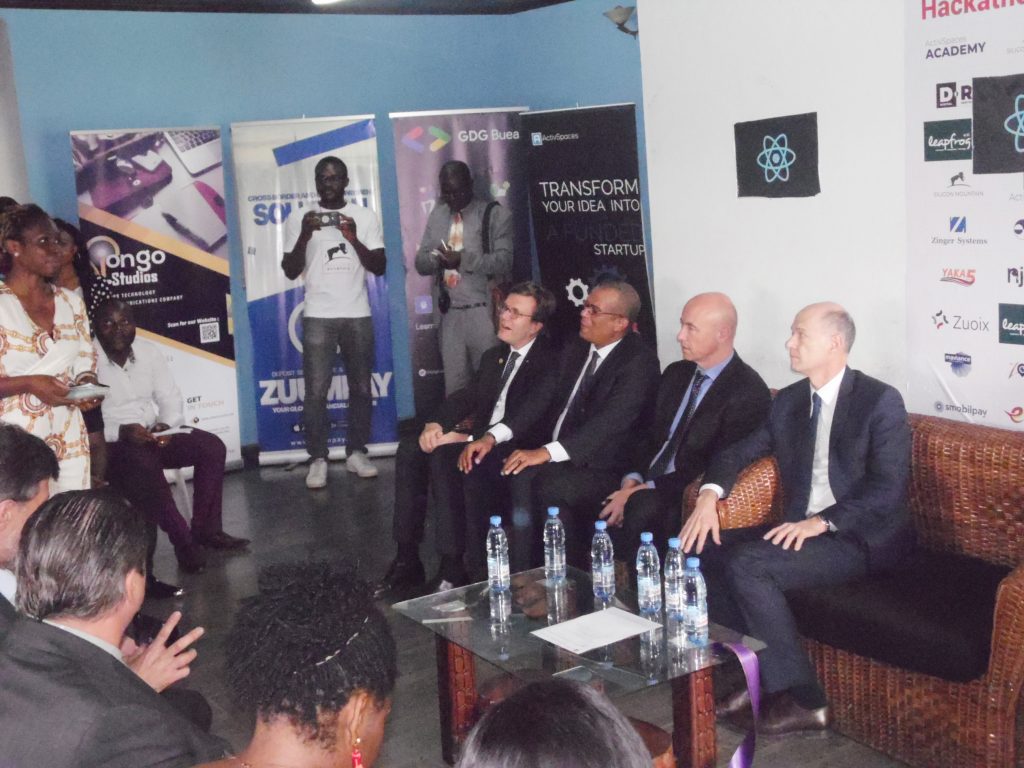 "Today, my fellow Silicon Mountain community members, thanks to the kind gesture from the French business community and the people of France, through their Consular Office and the Ambassador, HE Christophe Guilhou, the challenge with electrical power failure will now be discussed in the past… This, we promise, will directly translate to more jobs and economic empowerment created through the tech innovations we bring to market."
To fellow tech start-ups owners and aspiring tech lovers, he called on them to, in the event of power outages, go to any of the locations of the two generators, be it that at ActivSpaces or Jongo Hub, to have access to electricity.
At the event, Silicon Mountain stakeholders, tech hub owners, and innovators discussed business and possible partnerships with some of the French business executives in Cameroon. They discussed the business climate, the creation of more jobs and possible outsourcing of some tech-related contracts to competent stakeholders at Silicon Mountain. At the end of the event, contacts were exchanged, between the various stakeholders, to help them stay in touch through the various communication channels.
The Silicon Mountain community was encouraged to have a positive mindset, innovate and stand out in what they do, so as to succeed.
[myAds]