The installation of Barrister Nganje Shedill as President of Buea Town Veteran Club was made more colourful and weighty by the presence of some former Indomitable Lions who were there to witness and take part in the ceremony.
Present during the installation were former Indomitable Lions footballers who represented the National colours and made Cameroon proud in the 80s. The former Lions who graced the ceremony included Enoka Edmond, Ashu Ton Philip, Enoku Ernest, Peb Solo, Samson Che, Ndip Akem Victor and Stephen Wose.
Hon. Barrister Nganje Shedill was installed on Saturday, November 18. During the Mini Veteran Football Tournament, Hon. Nganje urged youths to promote peace, unity and peaceful co-existence.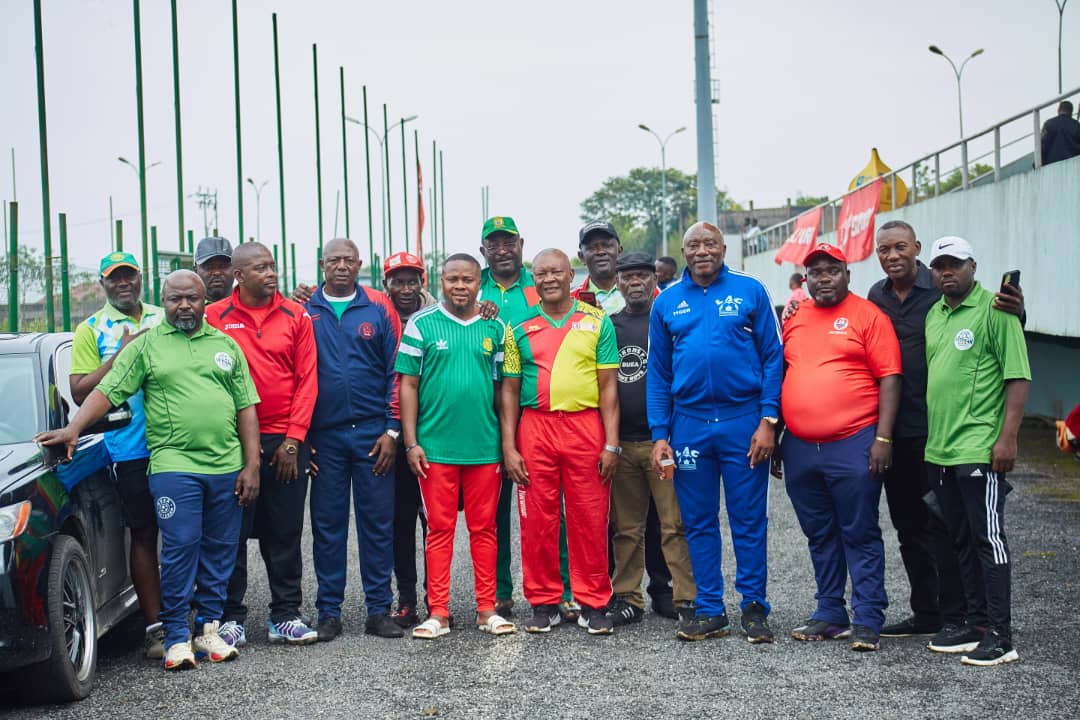 The member of the South West Regional Assembly was saluted for steadfastness.
The tournament recorded the participation of 8 Veteran teams from some Major towns such as The Mankon Younde Veteran Club, Vextex Molyko, NASLA Veteran, LAC Veteran, Surveyors and Friends Veteran Club, Common People Great Soppo, Veto Buea and Veteran Buea Town.
At the Mini Veteran Tournament, the National Advanced School of Local Administration NASLA veteran club was crowned Champions.
The newly installed President of the Buea Town Veteran, Hon. Bar. Nganje Shedill appreciated the turnout. He extended his gratitude to the various veteran clubs that took part in the event.
According to him, "It's a privilege to see Cameroonians celebrating one of them in a position to chair a Veteran which is the pride of the Nation. I think what we have here today is a sign of showing that we're living together as Cameroonians. As you see, all teams came from all parts of the Country".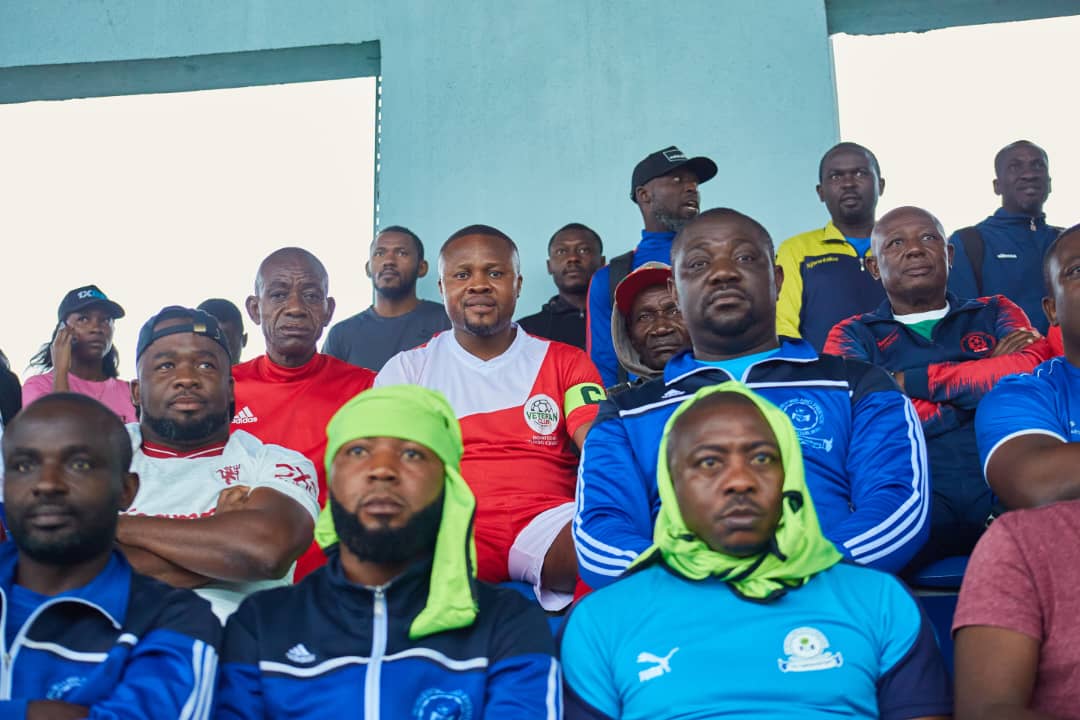 Talking about the objectives of the Mini Veteran Tournament, Barrister Nganje Shedill said "We're selling the vision to other people to see that Southwest as a Region is a place to be despite the challenges that we are having in our Region. We show it to the world so that darkness will never prevail over light".
He saluted the work of security forces, adding that "we are encouraging them and supporting them from a distance. What we are doing is thanks to their protection and God Almighty who gave us his strength to come together".
He promised to use his two-year mandate as AZ President of Buea Town Veteran Club to engage in humanitarian activities that will touch the lives of the Internally Displaced Persons.
He said, "There will be tournaments of social reconstruction to see how to empower the youths and also the participation of Buea Town Veteran at the National Veteran Tournament".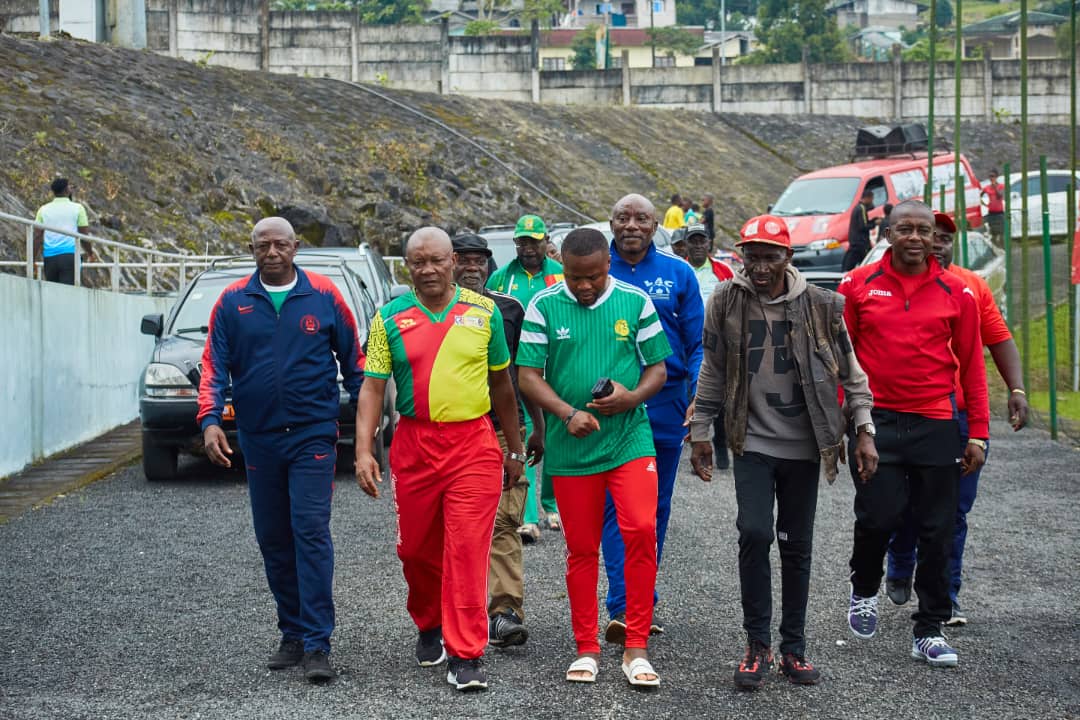 The Buea Town Veteran President sent out a message of Peace and love.
"The reason why we chose this crusade is because football is a unifying factor and we know that even our brothers that are disgruntled, the misguided youths have their passion for football, so we use this opportunity to bring all youths on board to say that despite our differences we can talk it out in football," Hon. Barrister Shedil Nganje stated.
The President went further to thank their sponsors, MTN Cameroon, 1xBet who provided about 120, T-shirts and about 100 crates, Boissons du Cameroon whose Southwest Regional Management for commercial and Advertisement was present. It allocated one hundred thousand FCFA and 15 crates of beer. Ivan Fotso of Y-complex alongside Blue Lodge pledged their support for the Veteran Tournament.