Dr. Mokube Mathias Itoe an ace administrative official with over 14 years of working experience has been elected new IICFIP Country Director for Cameroon. He was elected alongside other executives, to steer the affairs of the International Institute of Certified Forensic Investigation Professionals USA, Inc. (IICFIP).
This was during an Annual General Meeting and Installation Ceremony in Yaounde on October 16, 2021. Dr. Mokube Mathias Itoe was elected Country Director, alongside Ndangoh Calvin Tah as Chairman, Bushu Emmanuel as Secretary-General, and Francine Happi Afanji as Treasurer.
Nkasah Stephan Bekeneh and Mbu Jarvis will serve as Mobilisation Directors, while Ngole Roland and Dr. Langa Micheal will serves as Professional Liaison Directors
The post of Minute Secretary is occupied by Midjet Ebonlo Regine. Valentine Okale Dang, Louis Valentine Abena India were elected Training Directors.
The positions of Regional Directors are as follows;-South West: Enades, North West: Atech Olympian, Center Region: Valentine Wupongwuh, South, Kole Ebang Paul, Littoral, Cho Ndifor Cornelius, Grand North: Dr. Mosoko Jebea.
Aloysius Vutumu, Pa Paul Acha, Dr. Ferdinand Abangma will serve as advisers.
In a speech delivered by Dr. Mokube Mathias Itoe the new IICFIPCountry for Cameroon, he thanked his peers for bestowing confidence in him.
"Today, I believe, you are witnessing the first official handover ceremony held by IICFIP Cameroon Country Office for the positions of Country Director and Chairman. A handover that is a testament to the continuity of IICFIP Cameroon's leadership.
"It is a clear sign that the incoming and the outgoing leadership share the same respect for this organisation, its mission and its mandate. It is also a tribute to the strong support this Institution is receiving from its Members. I am convinced that this ceremony is the beginning of a significant and exemplary tradition, which I intend to continue" He said
On keeping with the organisation's core values, Dr Mokube said "IICFIP is the world's unique and premier professional membership organisation that not only brings together forensic investigators but also provides forensic investigation skills training to all that are interested in forensic investigation profession.
"I thus intend to work for an IICFIP Cameroon Country Office that strives to achieve these missions by applying modern forensic science and technology and adopts innovative approaches to forensics in a multitude of fields and disciplines"
On his part, African Continental Director –IICFIP, Dr. Linus Enobi Akepe, FCFIP, CFIP emphasised that "the primary role of Certified Forensic Investigation Professionals (CFIPs) or forensic accountants is to examine incidence of fraud in financial records. Auditors are fact witnesses, whereas Forensic investigation professionals or forensic accountants are expert witnesses. IICFIP can help you in training staff to acquire this expertise and providing seasoned experts for punctual or recurring assignments."
He furthered that their services are essential for nation-building, as forensic training can provide the 21st century knowledge and analytical skills to personnel and staff that will enable them manage contemporary problems and challenges related to fraud or white-collar crimes, corruption, non-compliance with statutory provisions and ethical irregularities in corporate organisations and public institutions.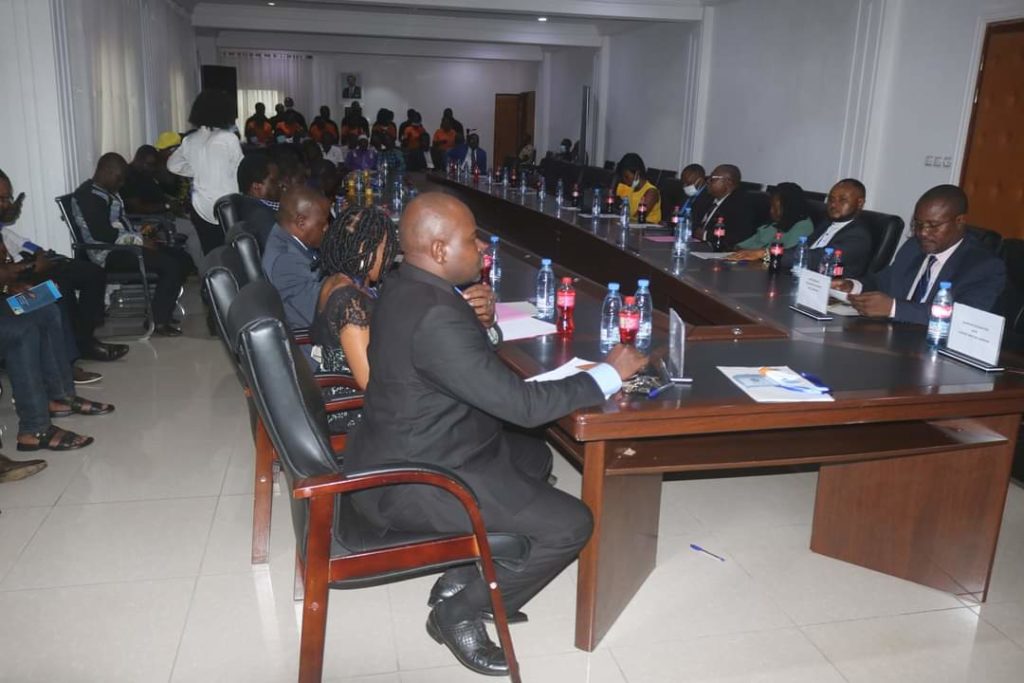 About Dr. Mokube Mathias Itoe
Dr. Mokube is an Administrative Officer with over fourteen years of working experience in the Cameroon Public service. He is currently a senior official in the Cabinet of the Prime Minister, Head of Government. He formerly served in the Ministry of Finance (MINFI) for ten years where he gained experience in budgeting, finance management, salaries management, risk management, coordination, fraud and investigation, mail management. In MINFI, he occupied the functions of Head of the Mails and Liaison Service, the focal point for Fraud and investigation in the Minister's Cabinet, and Bureau Head for Budget in the General Secretariat. He worked immensely in the computerisation of the mails system in MINFI.
Mokube Mathias ITOE, is holder of a PhD in Business Administration with concentration in Governance. He is equally holder of two Masters Degrees: Masters in Finance Management and Masters in Accounting, Control and Audit. He has a post Graduate Diploma in Management and a Bachelors in Accounting, Control and Audit. He has over seven international certifications: Certified Professional Forensic Accountant, Certified Manager, certified Enterprise Resource Planner, certified archivist, certified Sig Sigma Greenbelt specialist, certified project manager. He has undergone training in close to 10 countries worldwide (China, Germany, Cape Verde, Senegal, Armenia, Nigeria, Ivory Coast, Uganda, Kenya, UAE…). He is a visiting lecturer of accounting, control, and audit in some Universities. He is equally a lecturer of systems audit and control.