By Ekema Njoku .M.
PWD of Bamenda, Avion Nkam and Tonerre Kalara Club (TKC) of Yaoundé are the three clubs fresh from finishing their studies in the second division of Cameroon's Football, and now have the opportunity to challenge the big names in the Cameroon premier league.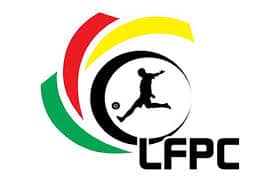 Avion Nkam will this year make their debut in Cameroon's professional League One championship, for PWD social club of Bamenda, the "Abakwa boys" return to top flight football scene after 15years. The Legendary Tonerre Kalara Club (TKC) of Yaoundé is also coming back to a competition from which they were relegated alongside Njalla Quan Sports Academy in the 2014/2015 season.
These three new comers make it 18 clubs drawn from six of the ten regions of Cameroon. With the Centre, West and Littoral dominating the chat with clubs in the Elite One while the Southwest, Far North, Adamawa and East Regions struggling to get clubs to this level.
The 18 Clubs
Coton Sport of Garoua
Union Mouvement Sportif (UMS) Loum
New Stars of Douala
Yong Sports Academy (YOSA) Bamenda
Union Sportive Douala
Apejes of Mfou
AS Fortuna
Stade Renard Melong
Eding Sport FC
Astres Douala
Dragon of Yaoundé
Colombe of Dja
Feutcheu FC of Bandjoun
Unisport of Bafang
Avion Nkam
PWD of Bamenda
Tonerre Kalara Club (TKC) Yaoundé
After winning the league last year, Coton Sport of Garoua enter the 2019 season to defend their title, with knowledge that since 2015 no club has won the MTN Elite One back to back.
The LFPC which ended in July is expected to commerce later this month in the weekend of January 26/27, as per a resolution arrived at in a meeting which took place on January 3.