Amos Fofung (Freelancer)
Kelvin Nuvagah, his wife and two children aged 10 and 7, have for the past four days been sleeping at their forest "farm-house" away from the urban centre of Bali Nyonga, a community in Cameroon's North West region. He tells me on phone they had to flee as the military raided their neighborhood in retaliation to the killing of one of theirs by suspected armed separatist who pledge allegiance to the Ambazonia Defense Force, one of the armed groups fighting for the independence of the English-Speaking regions of Cameroon.
Nuvagah and his family got to Ngwatkan on Monday February 7, 2019 and have since then been living on whatever they can harvest from their farms. "I would have never thought that we will go from being a peaceful country to dodging bullets daily. When we go to sleep, we pray that tomorrow will be better, but it just gets worse, we need peace, but it seems the leaders have taken that off their table."
The taxi-driver was forced to stop working weeks ago due to constant road blocks mounted by armed separatist fighters who have sworn to disrupt the normal flow of activities every now and then.
He expressed concerns over the health of his children saying he doesn't know when it will be safe for them to return home, that's if their home has not been razed down, a new phenomenon which is attributed to military raids.
"If it was just my wife and I, that won't have been any problem, we can survive under any circumstance, but I fear for my children. They need good food and drinking water and a healthy living environment. We don't even know how long we will be in the bush and, we cannot even think of returning home until I get news that things have calmed down."
His plan, when they get home is to raise money and take his family to neighboring Nigeria which according to the United Nations High Commissioner for Refugees, UNHCR now host about 30.000 Cameroonian refugees who've since November 2016 crossed over to the west African nation when the "Anglophone crisis" negotiated a deadly twist.
They are dozens of Cameroonians who go through the same situation as Nuvagah. Since the commencement of Cameroon's Anglophone crisis in October 2016, peace has since then taken a leave of absence from the Central African nation which less than nine years ago boasted of being amongst the most peaceful countries in Africa, a continent marred by civil wars.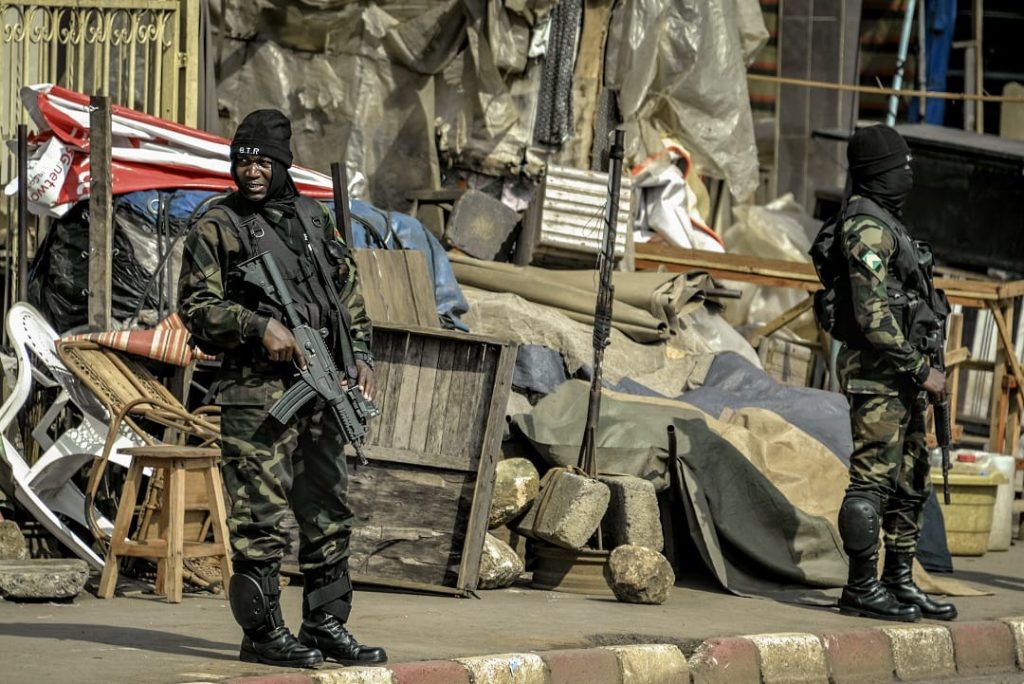 Last year, the Washington Post warned that Africa's next civil war could be in Cameroon. And according to Agbor Felix Nkongho "we are gradually, gradually getting there". The human rights lawyer and founder of the Center for Human Rights and Democracy in Africa, told the Washington Post "I'm not seeing the willingness of the government to try to find and address the issue in a way that we will not get there."
Recently, both the government and secessionists seem to have abandoned dialogue and keep re-echoing the need to prove their might to each other. The crisis in the minority English speaking regions continue to escalate as hopes for any dialogue between the government and secessionist seems farfetched.
How it all started
No one, not even the lawyers who staged a protest in October of 2016 would have ever imagined that they will forever reshape Cameroon's path. During the second quarter of 2016, lawyers from the common law extraction took to the streets to protest the imposition of French language and the transfer of French-speaking judges to courts found in English-speaking regions, coupled with the fact that some basic text required for them to practice was never found in English.
They would soon be joined by teachers and other trade unions. When talks failed, coupled with the arrest of some Anglophone leaders, calls for secession backed by reason such as marginalization and uneven development took central stage. Many continue to blame government for the current state of affairs as some believed that the crisis was poorly managed by the Yaounde administration.
Government's war on secessionists
On December 31 2017, President Paul Biya took a tough stance during an interview with state-run media, CRTV declaring war on secessionists.
"I have issued instructions that all those who have taken up arms, who perpetrate or encourage violence should be fought relentlessly. The security operations conducted to that end have already yielded excellent results. They will continue unabated, but without excesses."
One month later, on January 26, 2018 the government confirmed that the Ambazonian leaders arrested in Nigeria had been extradited to Cameroon. The extradition of over 47 persons included Sisiku Ayuk Tabe, the interim President and members of his close circle spark uproar prompting the secessionists fighter double their attacks on government forces, officials and the regular institution of "Ghost Town Operation" days.
Government's responds has been fierce, pushing various international organizations and counties to voice calls on the need to respect human rights while dealing with the crisis.