Blue Empire Holdings, CYA officials, Miss Skill Festival laureates, others outside BEH office in Buea
Blue Empire Holdings, in collaboration with Cameroon Youth Assembly, has introduced the Miss Skill Festival project, aimed at promoting skills development and acquisition among youths in Cameroon.
The information was released mid-April 2022. The information came after Blue Empire Holdings had sponsored the pioneer edition of the Miss Skill Festival that was aimed at identifying, supporting and encouraging youths with skills that can equip them to better fend for themselves and add value to the communities they come from.
Cameroon Youth Assembly is a non-governmental organisation established in 2017. It aims at fostering job creation, entrepreneurship, youth employment, peace-building, and other societal issues.
Blue Empire Holdings is an uprising conglomerate in Central Africa that deals with original Apple products and electronic devices, real estate, car rentals, travels, and cryptocurrency exchange.
"We are in a business era where genuine impact can be achieved by small non-governmental organisations, NGOs, through proactive and purposeful collaboration with businesses.
"Promoting skill acquisition and youth employment in Cameroon is in line with Blue Empire's corporate social responsibility, herein Miss Skill Festival aligns coherently," Blue Empire Holdings said in a statement.
The Cameroon Youth Assembly in collaboration with Blue Empire Holdings recently extended its focus on young ladies to emphasise the importance of skills acquisition through the Miss Skills Festival initiative.
Both organisations have been working on the project by running skill development programmes and events like Miss Skill Festival which gives out scholarships. Its first edition ensured that the more than 200 talented young girls who participated can attend beauty schools or universities without financial strain while learning valuable skills. In this light, they have acquired sewing, design, making clothes, etc., all coupled with initiatives aimed at peace-building to create positive social change within communities.
The maiden edition of the Miss Skills Festival initiative organised a beauty pageant contest that focused on judging and ranking the physical attributes, entrepreneurial drive, and skill set of the contestants.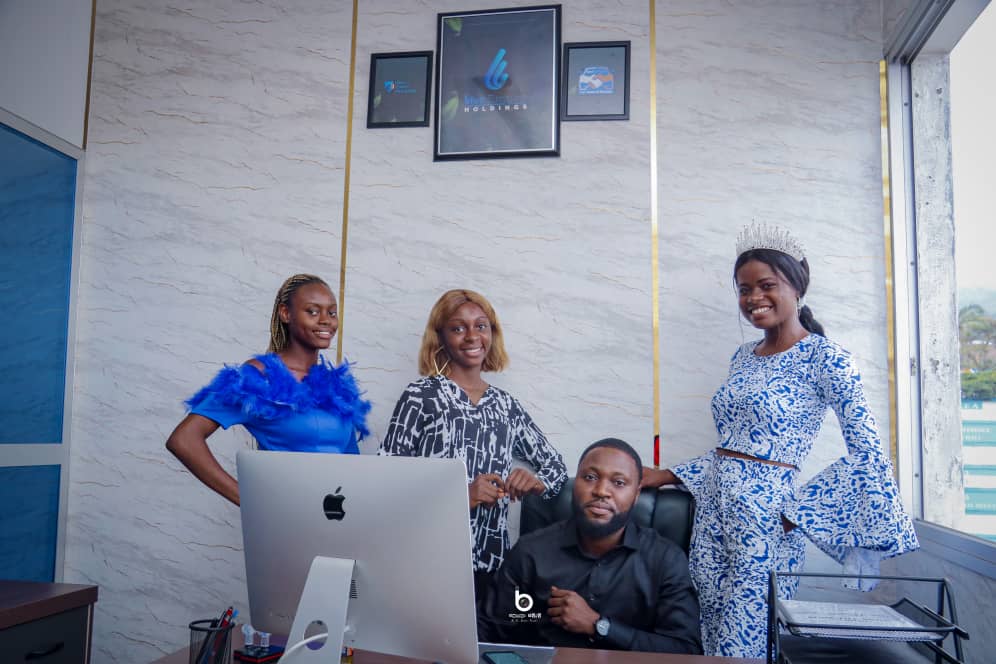 The event that took place on February 20, 2022, at Mountain Hotel in Buea, saw Miss Ashly emerge victorious, while Miss Irene Ebot emerged as the 2nd runner-up.
''Miss skill festival which aims to brand and market skills and talents to young ladies, is the right platform for me as an advocate for women empowerment and entrepreneurship to leverage on,'' said Irene Ebot on her page.
"The partnership between Blue Empire Holdings and the Cameroon Youth Assembly is cantered on a shared vision of empowering communities, giving young people hope for their future," said Ngheteng Annang, founder & CEO at Cameroon Youth Assembly.
He applauded Blue Empire's support in helping realise the mission by providing finance as well as other necessary resources like legal counsel and entrepreneurial mentorship when needed throughout the different project stages.