Barrister Ewule Lyonga receiving 2021 Best Human Rights Defender award from CBS
One of Cameroon's most daring legal counsels in the defence and promotion of human rights, equity, and justice for all, Barrister Ewule Edward Lyonga, has again received an award for his human rights exploits in 2021.
He was recognised as the Best Human Rights Defender in 2021, during a ceremony organised by the Christian Broadcasting Service, CBS, of the Presbyterian Church in Cameroon. The occasion that took place at the Pesh Guest house in Buea on Saturday, 9th April, 2022, brought together a cross section of fans and promoters of CBS, including administrative, municipal, religious, and traditional leaders.
While receiving the award, the learned luminary said the recognition motivates him to exploit more ways through which the rights of all human beings can be respected.
"Human rights mean a lot to me considering the numerous violations recorded every day, especially in the Southwest and Northwest regions. We have a regime that in spite of the international conventions on human rights it signed, blatantly violates these rights. I have availed myself as that stumbling block for those violating the rights of others. My zero-tolerance policy on the abuse of human rights spares nobody, but the victim," Barrister Ewule said.
He dedicated the award to all disadvantaged persons whose rights and appetite for justice, continue to be soured by those in vantage positions.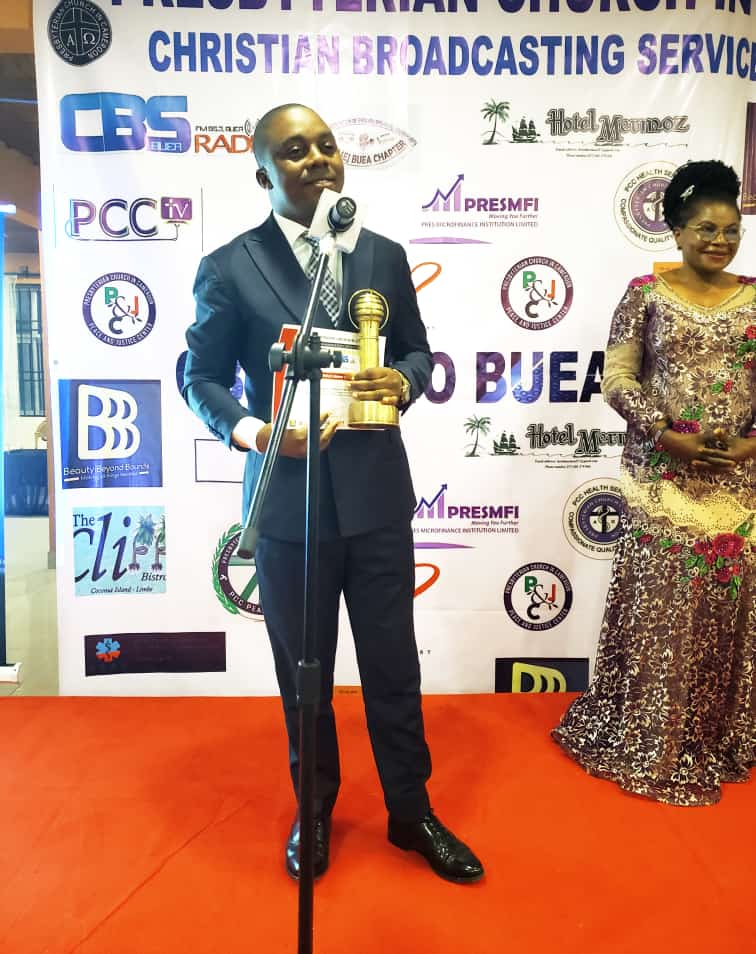 "I dedicate this award to all persons whose rights are being violated in this country, and to all those who are languishing in jail because they are suspected to be separatists or apologists of separatists. I want to assure them that it's a matter of time before they are served with justice," Barrister Ewule said.
The award organising committee indicated that Barrister Ewule's award comes on the heels of his fearless efforts to see that Kongnso Antoinette, a pregnant woman arrested for alleged separatist sympathy, fully regain her freedom. It was also mentioned that Barrister Ewule's advocacy for journalists Mimi Mefo, Samuel Wazizi, and Moki Regan, earned him a higher raking during the grading moment.
Barrister Edward Ewule Lyonga is the founder and Principal Solicitor at Legend Human Rights Offices, located in Buea. The young firebrand lawyer has since 2015, distinguished himself by calving a suitable niche around human rights advocacy, in which he has won the admiration of many in his exploits. His exploits have attracted a multitude of awards including the Pan African Awards for Human Rights, Dreams Network Awards, US recognition award, and now the CBS award.
By Nsairun Zeno