By Andrew Nsoseka
Dodging, an indigenous game played in some parts of Africa like the Central, West, Southern, and Eastern regions, with a peculiar case of Cameroon, has been revived as a sport discipline.
The sport has also been made available in the digital world, where people can download its Mobile App, and play like other video games.
Dodging was very popular, especially in the rural areas, and started seeing a steady decline in the late 1990s and early 2000s. Though often regarded as a leisure activity, the game which entailed a great use of energy, skill in dodging a soft ball, speed in running, and agility in jumping, squatting and bending, was often played by girls in schools and in the local communities. Boys however often feature but are not dominant.
Over the years the sports though full of energy, has been relegated and abandoned. With an interest in keeping the African sport alive and in its original form, the Pan Africanist team, Dodging Sports and Games lead by King David Fontawah Tse say they are out to rebrand Dodging, so as to present the indigenous sport to the present generation. The team notes that "the energy involved, coupled with the excitement generated, we believe it should be an inclusive sport. Given the fact that a lot of physical display of tactics, strength, and smartness can be employed, we encourage males to participate and bring out the energy of this sport….On this note, a team of dedicated young men; have decided to come as a company under World Spark Your Talents to present Dodging Sports and Games (DSG)".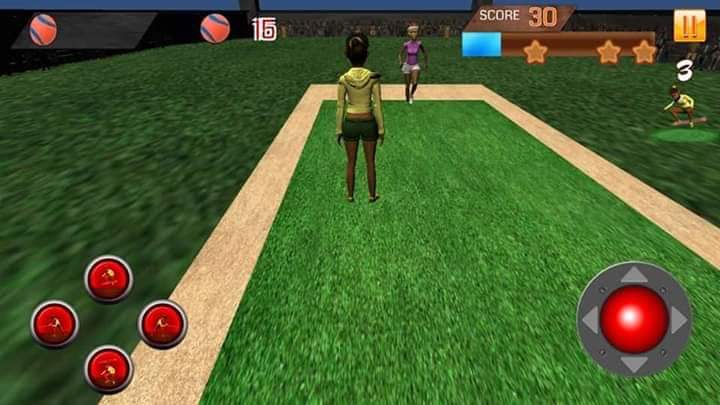 The team noted that they are professionalising Dodging Sport and also providing the mobile community to engage with the sport through games. "DSG is committed to creating Dodging clubs locally and internationally. We are at the level of mobilising communities and personalities to create teams which shall participate in different competitions across national and international territories. We are also working to see that dodging is played as a professional sport in the entire network of schools in Cameroon and Africa.
"From the primary, secondary, high school and University, it will be our pleasure to engage our African communities to actively participate in bringing this vision alive by adopting this sport. Dodging has the ability to compete with other games, Dodging is the only indigenous African Sport that has the capacity to be played in an open field like Stadium of 100 000+ spectators and we are working towards making it a reality. It is going to be a collective effort in projecting our home sport worldwide. We are calling on the general public to support in whatever way possible to give this dream life by actively engaging in all the activities that will be set in place". They said.
To lovers of Dodging, the team said they should be glued to their mobile stores to receive the latest game from Cameroon to the world. "It is a must-have game on your mobile phones and tablets. World Dodging Sport game will be released at a considerate token which can be paid by credit, VISA, MASTERCARD or by MTN and Orange money. It is about time we change the game dynamics from popular video games of gun shooting and machetes slaughtering people and shooting down people to peaceful and community co-existence games".