The Wild West has always attracted adventure seekers and gold hunters. Adventurers, cowboys, poker players – the saloon was ready to welcome all guests! In the same way, 1xBet opens the doors for players with a new 1xSaloon promotion, which is held in conjunction with the brand's esports partner – NAVI.
Like the brave heroes of the Wild West, 1xBet players will hunt for the gold of the 21st century – next-generation Sony Playstation 5 and Xbox Series X consoles, as well as the iPhone 12.
The conditions of the promotion are simple, and everyone can compete for top prizes. You just need to:
Go to the 1xSaloon promotion page and confirm your participation by clicking the "Enter the saloon" button.
Place bets on esports events. Single bets with odds of at least 1.6 and express bets with odds of one of the events of at least 1.4 are counted. The minimum stake is $3.
Accumulate Rewards: Receive three gold points for a successful bet and one if the bet fails.
Participants who earn 80 points will be able to take part in the first stage of the draw, which will include prizes such as a Logitech keyboard and mouse plus rare CS: GO skins.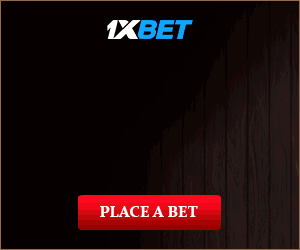 Players with 150 points will also be able to participate in the drawing of top-end headphones from Logitech and exclusive NAVI x LITKOVSKAYA merchandise.
Those lucky ones who have scored 250 gold points will take part in the drawing of all prizes, including the PS5, Xbox Series X and iPhone 12.
Take the best seat in the saloon with 1xBet and win the prizes every gamer desires!