By Ekema Njoku M.
Coach Enang Severin's God's Sports Ministry, aimed at bringing together sports men, women, boys, and girls, and encouraging them to use their talent in glorifying God, by becoming followers of Jesus Christ, has mapped out its schedule for 2019, with prime objective of reaching and impacting more sport actors.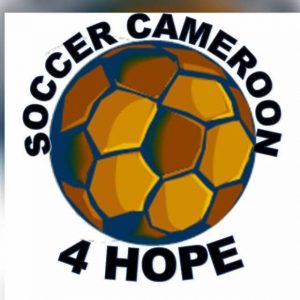 Enang explained that he is using experience gained from attending trainings in the CEMAC region centre, known as Central Africa School of Leaders in sports which is part of the international sports movement based in the United States of America, a network of many sport ministries who reach out to the sports world with the good news of Jesus and salvation. His participation and experience motivated him to create an NGO.
Soccer 4 Hope Cameroon is a Non-governmental Organisation, NGO, that has been existing for four years with the vision of encouraging men, women, boys and girls in Cameroon to compete and excel in all disciplines of sports and be impacted by the word of God through the influence of players and coaches.
The mission of this NGO to the Cameroonian society is to train, equip, mentor and follow up coaches and athletes of all disciplines to bring transformation in their various communities and Cameroon as a whole.
With this special vision, the leader of the NGO Enang N. Severin told Atlantic Chronicles that the NGO is an avenue for sports lovers and actors to use their talents in glorifying the Almighty God by becoming followers of Jesus Christ.
"The players of the Southwest Regional League do not lack the talent but what actually destroys them is the bad life style." Coach Enang told Atlantic Chronicles, maintaining that it was his observation of the players of Buea and the Southwest Region.
He went on to explain that the NGO is not a one-man show, as it is growing gradually as the years go by. He said the organisation has partners in Buea and other towns of the SW, and Cameroon. In Buea there is a football team, in Limbe Coach Edwin Teteh with the Njalla Quan Sports Academy (NQSA) Limbe, trainer of athletics Coach Roland Samen in Buea, Dominion Kum a player who is also a chaplain and in Cameroon one of the National Team Chaplains Marius Sadi.
In their recent meeting on Saturday January 5, players from different clubs in Buea answered present, promising to maintain their relationship with God so as to grow in the domain of sport. The scripture of the day was from 2 Kings: chapter 5. Players present gave their thoughts on how they felt and how they think the venture will impact their lives.
Speaking after the meeting to Atlantic Chronicles, Rahim Molive, said "today's meeting has made me to know that I am sick, so I have to look for my cure and then take the drug in order to get cured. That cure is to serve Jesus Christ." As a sports man or woman we should do SWOT analysis of ourselves, that is, our strengths, weaknesses, opportunities and threats. He intimated.
Coach Enang rounded up the event by reminding the players and partners that the doors of God's sports ministry remain open to anyone ready and willing to use their talent in all disciplines to follow Jesus Christ.