By Doh Bertrand
Sama Nestor, one of Cameroon's gifted upcoming artiste using gospel music to win souls for Christ has announced plans to soon release his fourth album to meet the demands of his ever-growing fans.
The singer, songwriter and promoter of budding talents revealed that the album to comprise eight soul touching songs will feature renowned female Cameroonian gospel singer, Sister Teke Elizabeth.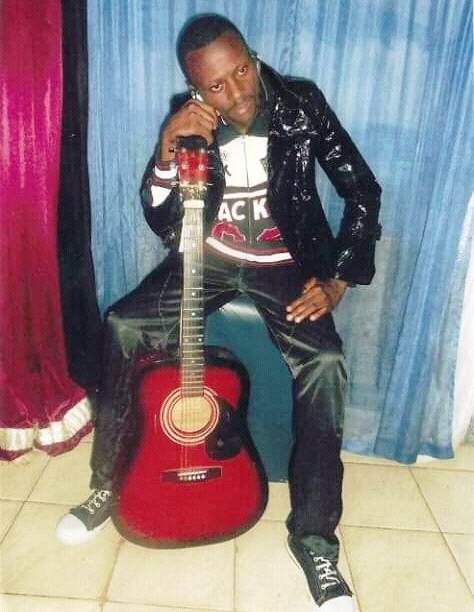 Brother Sama Nestor as he is popularly known said the ground-breaking album will if successfully released by the end of this year win more souls for Christ within the Mubako community in particular and the country as a whole.
"I sing and tell people to go closer to God…recent global happenings like the COVID-19 health pandemic has humbled many powerful countries and world leaders and has made them to understand that the only answer to our problems is God," Bro Sama Nestor said.
His enjoyable voice and passionate expressions has carved him a niche for himself, drawing him more fans and followers. Apart from singing to win souls for Christ, his tracks also focus on inculcating the spirit of togetherness, peace and humility in his fans.
"…I tell people in my songs to embrace peace in all they do…join together and rather target the devil and not themselves…for them to humble themselves and allow God to take the lead in their lives," he disclosed.
Born from modest background, Sama uses his talent – a gift from God, to convince others to forget their daily challenges, sorrows and rather draw closer to God for solutions.
Motivated by his ability to make people smile during his early days in 2000 through music, Sama debuted for studio recordings in 2003 and his penchant for greatness saw him release his first album that sprout him to fame in 2007.
Despite challenges encountered which has slowed down the realisation of some of his projects, Sama's determination and resolve to remain in course enabled him to record three albums in the past 17 years.
"The lack of money to get a manager for myself is seriously weighing on my career and it is making things hard for me," he said while appealing to his Mubako kith and kin to lend him a hand to see his dream come true.
"Though the talent is there to do the wonderful albums that people want to listen, the money to put this together is drawing me back," explained the 35-year-old rising star.
While appreciating God for being by him, to inspire and guide his moves, the Bamenda-based artiste cum Mubako culture promoter promised to if given the necessary financial encouragements, take the Mubako culture to the pinnacle in the entertainment industry.
"I have at least proven by worth to my people with the years I have put in and the three albums released…I can make it happen in the music world," Sama said, while assuring his potential sponsors and supporters to believe in his talents.
Aside seeking for financial push, Sama equally appealed to all the 'who-is-who' of the Mubako Fondoms not to hesitate inviting him to grace their occasions and events, noting that it will help him to be spotlighted by other people and get him the necessary visibility he deserves to sell his works.
Notwithstanding his appeal for help, Sama has called on the government and the Ministry of Art and Culture in particular to endeavour to give the same attention given artistes in other genres of music to them doing gospel songs.
Born February 10, 1985 in Baligham, Santa Subdivision in the Northwest Region, Bro Sama Nestor has a perfect mastery of Cameroon from his rich travel experiences across the regions and some neighbouring African countries. He takes after his parent's versatility and is also trying his hands in business in Bamenda as well as farming.