By Ekema Njoku .M. & Leon .C. Kange
[myAds]
Thursday, July 18, 2019, witnessed a wind of change in African football, during an executive committee meeting, as Cameroonian legend, Samuel Eto'o and Ivorian born, Didier Drogba alongside one of the great legal minds in Cameroon, Barrister Dieudonne Happi were handed administrative positions in Africa's football governing body, the Confederation of African Football (CAF).
After the 41st General Assembly of CAF at Marriott Hotel in Cairo, President Ahmad Ahmad announced their appointments, and election into pivotal offices, with Samuel Eto'o and Didier Drogba as special advisers to the President. Eto'o shall take charge of relationships between Federations, while Drogba shall be responsible for creating a good relationship for African players abroad.
Samuel Eto'o alias 'pitchichi' is four times Africa's player of the year (2003, 2004, 2005 and 2010) and two times African Champion in the year (2000, 2002). Ivorian football icon Didier Drogba alias "Super Didier," two times player of the year in (2006, 2009) were among ambassadors of CAF for the African Cup of Nations whose final was played Friday, July 19 pitting the Desert Foxes of Algeria against the Teranga Lions of Senegal.
Barrister Dieudonne Happi, former President of the Normalisation Committee of Cameroon's Football Federation (FECAFOOT), was elected Vice President of the CAF Governance Commission on a 4-year mandate and will be vice to Michel Brizoua. The Legal mind is highly celebrated for engineering the restoration of a steady body at the helm of FECAFOOT earlier this year.
[myAds]
Speaking to the press, Barrister Dieudonne said, "I think we have been elected to improve the moral integrity of CAF and help in the implementation of good governance and independence of CAF. At the continental level when you get this kind of recognition it is a great pleasure, especially knowing that we were unanimously elected."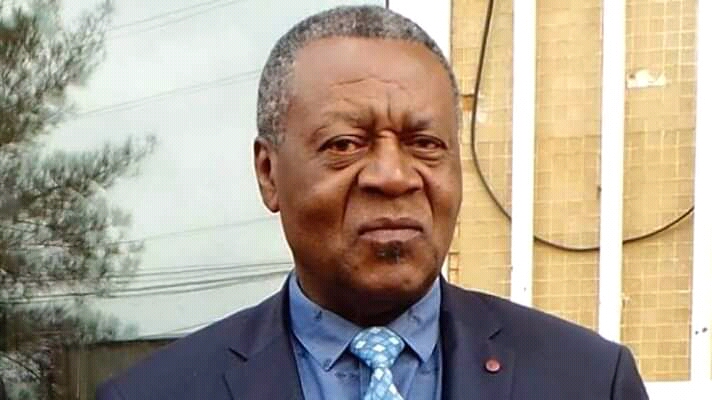 Before now, CAF did not have a governance commission. This puts President Michel Brizoua and his Vice Barrister Dieudonne at the service of the African governing body as the continent awaits the rebuilding process.
[myAds]