By Andrew Nsoseka
Thirty-nine-year-old Cameroonian surgeon, Dr. Biakolo Essomba, has been given another lease on life, after his sister, Biakolo Mengue Epouse Mende, donated a part of her liver that was used by doctors at India's Manipal Hospitals to save Dr Biakolo's life.
The gesture from Dr Biakolo's sister to save her brother's life has been applauded by doctors and others familiar with the story, as one of the strongest gestures depicting love.
Officials at the Manipal Hospitals said Biakolo Mengue's altruistic deed will assist her brother, a doctor who aspires to dedicate his life to helping others and working to ensure that patients have healthier and happier lives. It said countless others have been inspired by Biakolo Mengue's kind gesture.
The patient, who is a doctor by profession and Cameroonian, suffered from liver failure at age of 38, after which he was referred to Manipal Hospitals for further treatment. Dr Biakolo and his family were advised to have an immediate liver transplant. His sister decided to donate a part of her liver to save her brother. With the timely intervention, proper diagnosis and treatment, Doctors who worked on Dr Biakolo said he was able to survive this fatal condition.
In an online press conference, medics who helped to save Dr Bialoko's life said, "Liver failure is becoming very common among people of different age groups and with organ donation, many lives can be saved. However, despite advances in medical technology, there is still fear and stigma associated with this noble cause.
"According to various reports, the rate of organ donation is less than one donor per million people. Because organ donation saves not only the patients' lives but also the lives of their families, this case serves as an inspiration and raises awareness about the importance of this noble cause."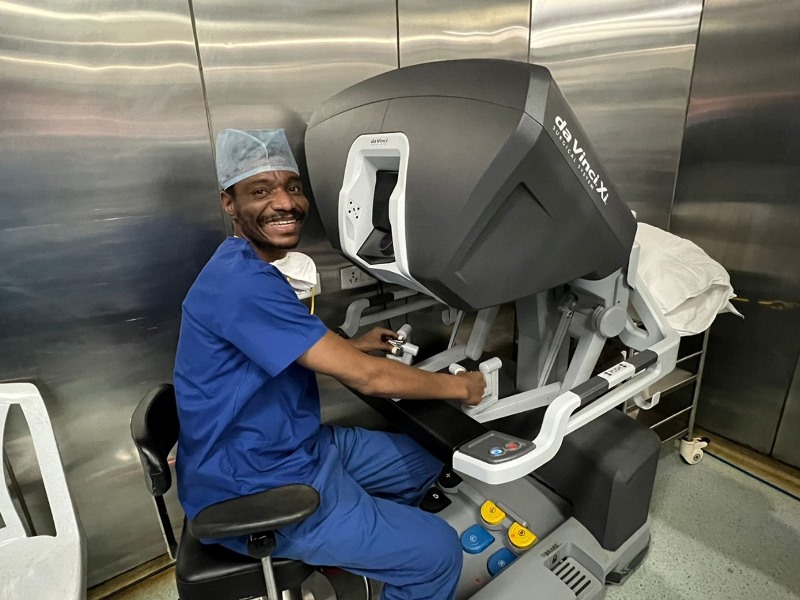 Dr. Rajiv Lochan, Lead Consultant – HPB and Liver Transplantation Surgery, Manipal Hospitals, India, said, "Liver diseases are one of the most common problems all over the world that can lead to liver failure in the future. In this case, the patient's sister did an admirable job by stepping forward to save the life of her beloved brother and inspiring many to serve this noble cause.
"There were smiles all around as the duo walked through the hallway of Manipal Hospital with a smile of gratitude, hope, and readiness to experience a beautiful life ahead. Dr. Baikolo is travelling back to Cameroon without any complications. With the help of our expert team, we were able to address the condition of the patient and were able to provide him with the best treatment options available."
Dr Rajiv told reporters that Dr Biakolo's sister's liver is expected to grow back rapidly, and that she will be able to go on with her life and activities normally.
In an online press conference, Dr Biakolo expressed gratitude to the medical team at Manipal Hospitals and his sister for stepping in to save his life. He also expressed gratitude to the Cameroon Government for footing the bills for the treatment.
Manipal Hospitals is India's second largest multi-specialty healthcare provider treating over 4 million patients annually. With its recent acquisition of a 100 percent stake in Columbia Asia Hospitals in India, the integrated organisation today has an enhanced pan-India footprint with 27 hospitals across 14 cities with over 7,000 beds with a talented pool of over 4,000 doctors and more than 10,000 employees.