By Ekema Njoku .M.
A consultative meeting was held on January 3, between FECAFOOT, representatives of the professional leagues and Presidents of Elite One and Two clubs, to prepare the ground for a proper and excellent 2018/2019 football season.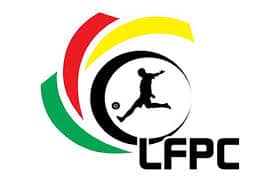 After deliberating on four topics plaguing the professional leagues; MTN Elite one and two, seven important resolutions were arrived at with a great number of the delegates giving accord to them.
The first decision by the Presidents and FECAFOOT, was on when the competitions will kick-off. Elite One was slated for January 26/27, while Elite Two will commence on January 30.
For the 2018/2019 season in Cameroon, the number of teams remain same as that of the last season. That is, 18clubs for MTN Elite One, while MTN Elite Two will have 15 clubs as the case of the 2017/2018 season.
In the third decision, President Alex Gaspard Owona of Renaissance FC of Ngoumou and New Stars President Faustin Domkeu presented verbal apologies to General Pierre Semengue, president of the professional league. The League's Boss General Semengue accepted the apologies, but demanded they present an apology letter so that he can drop all complaints laid before all judicial institutions.
The Board Of Director's assembly was scheduled for Friday January 11, 2019. This body will organise another meeting for the league's general assembly in conformity with the new FECAFOOT rules and regulation.
In the fifth decision arrived at, an ad hoc committee to handle emergency matters concerning the professional league was created. This committee is going to be headed by the first vice president of FECAFOOT Mr Aboubakar Alim Konate and will be comprise the representatives of the professional leagues and the clubs.
The football governing body of Cameroon will grant subvention to the professional league and clubs before the season begins.
Those to represent the league in the FECAFOOT general assembly will be voted after the convocation of the league's general assembly.
The consultative meeting was presided over by the newly elected president of Cameroon's football governing body FECAFOOT, Mr Seidou M. Njoya, in the presence of the three vice presidents and Secretary General of FECAFOOT, boss of the professional league General Pierre Semengue and his SG, club presidents of MTN Elite One and Two clubs.