Internally Displaced women and girls who have taken refuge in Buea have been trained on how to grow and market vegetables and other farm products.
The women were trained through a project, led by Paul Agbor Agbor, Chief Executive Officer of the Mentors Foundation based in Buea.
The training aimed at arming the displaced and vulnerable women and girls with sustainable skills to mitigate the adverse effects of the on-going Anglophone Crisis.
After observing that many people today go hungry and live in the wild, the Foundation decided not to donate aid to the displaced; rather it chose to train the women and girls, on how to grow and market vegetables to be able to afford their basic needs.
Agbor said, training the women and providing them with necessary inputs to facilitate growing of vegetables is the best option, because the project itself will ensure continuity, unlike handing out aid to the women, who if given the opportunity, can work for themselves.
He said: "the women have started reaping from the fruits of their labour…this project has come a long way to give them hope, and also make sure that they have enough to take care of themselves and their families."
The man behind the initiative further stated that "our goal is for this crisis to end, so that we could look for better options and alternatives to feed other vulnerable persons, because we think that not only internally displaced persons are vulnerable. We have other vulnerable persons in our communities".
He said the second phase of the project will be launched, targeting another group of displaced women, who will also be trained on vegetable farming, so that they can afford the needs of their families through cultivation and sales of vegetables.
The women, some of who are widowed, admitted that they are already in the harvest phase of their project, which has gone a long way to help them sell what they cultivated.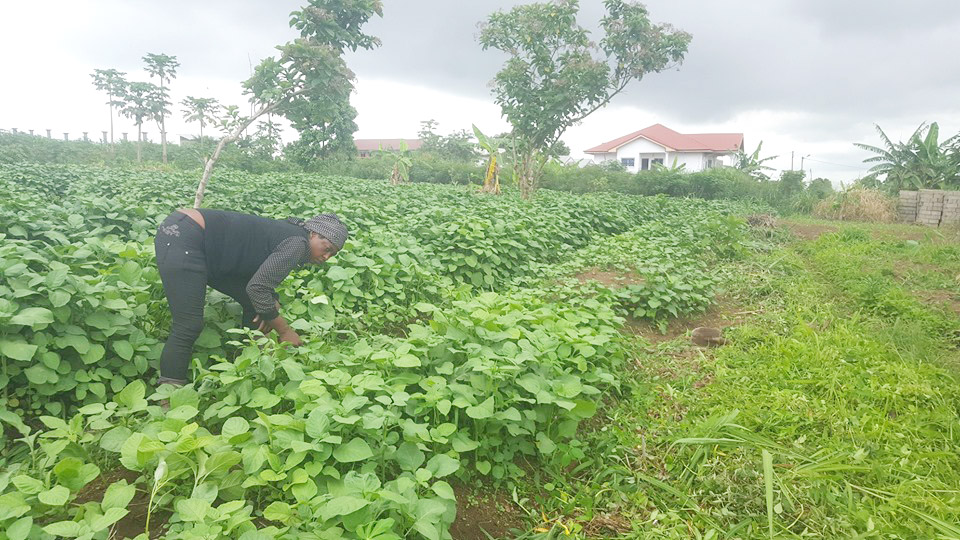 "I am now at the level of harvesting, today I will harvest, and from here, I will sell and be able to afford what will sustain me and my children, and maybe something little will be left, which we can use to start a little trade which will give us a better life than the one we currently have, given the present circumstances," one of the women said.
As the Anglophone Crisis rage on, displaced persons who live in Buea and other less affected towns, survive mostly on aid, which is said to be substantially inadequate.