BUEA, Cameroon- The 'no school' campaign, coupled with socio-political tensions in the Northwest and Southwest regions of Cameroon have deprived many of their livelihoods, and in the course, forced many youths out of schools and homes, essentially disrupting their lives.
The Centre for Community Regeneration and Development, CCREAD Cameroon, one of the front-line organisations responding to the needs of the affected, has, while offering relief goods and services to victims, also made it a policy, and project, to massively equip those affected with skills, to help them in the long run, so that they could fend for themselves.
Housed in an ultramodern structure in Buea, Capital of Cameroon's Southwest region, CCREAD operates three permanent departments, alongside other training programmes, through which hundreds of beneficiaries are trained and equipped.
The CCREAD centre in Buea, unlike other 'emergency training centres', has a fully developed programme, through which experts are contracted to teach a multitude of youths and women to acquire lifesaving skills.
The Centre, equipped with three departments; tailoring, hairdressing, and ICT, has over hundreds of youngsters and women, and in some cases middle-aged men, whose lives were been disrupted, all learning new skills to survive their new reality.
The training in Buea, which started at the Mile 16 neighbourhood, before the advent of the Anglophone crisis, has now been broadened to cater for the needs of the vulnerable and affected in the region, who all receive their training for free.
Hilary Ngide, team leader for CCREAD Cameroon noted that for the past 12 years that the organisation has been operational, it has piloted development programmes, especially for women, youths, and marginalised communities. Talking about the series of trainings going on at the Centre, Hilary Ngide noted that, "technically, we started the women and youth empowerment in 2013, so we started our very first makeshift training in Bangem in the Kupe Muaneguba Division where we trained over 500 women in two years, and that became a pilot phase where we tested our vocational training concept, and over the years, we saw that some of the trained women were gaining jobs and also becoming self-reliant and we decided to take up the programme.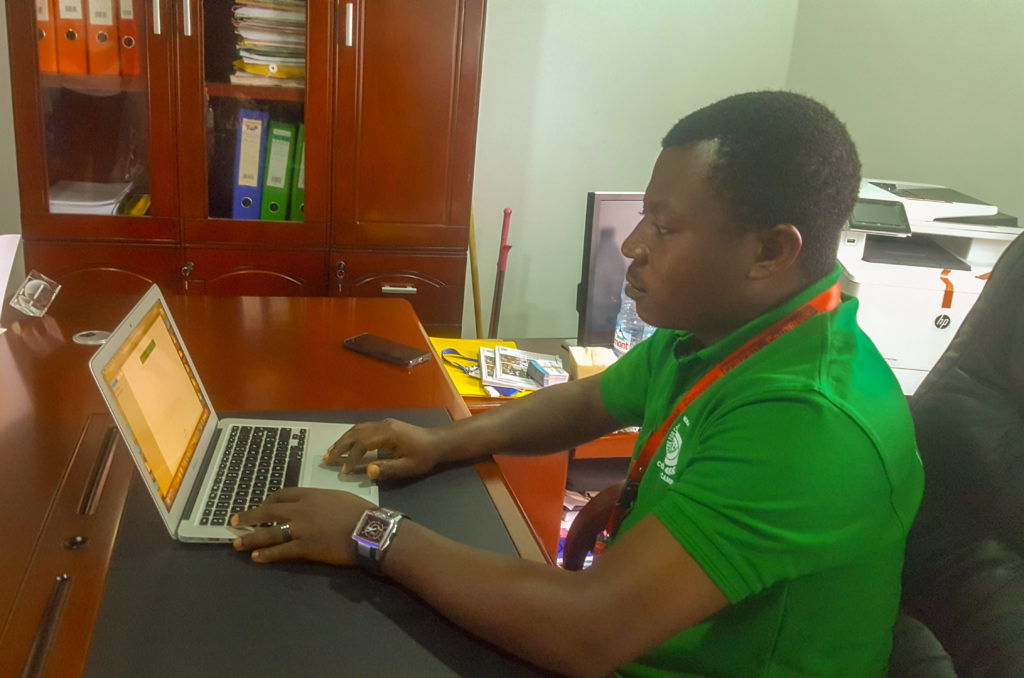 "So we created another Centre in Idinau where over 300 women have graduated and over 200 of them are running their own small enterprises. We created another Centre in Limbe and here we are in Buea, after training in Mile 16 for over three years, we are now in our own structure, where we are training over 500 women." Hilary Ngide stated.
On the criteria used for selection of the beneficiaries of the programme, Hilary Ngide stated that it is not all about the enthusiasm of the applicant, "We do a needs-based assessment. We go around communities identifying women who are marginalised, single mothers abandoned by those who made them pregnant, or are thrown out of their homes by their parents. We identify such women who have the motivation and enthusiasm to be trained for over one year. After the training, some go ahead to open tailoring workshops, some open saloons, and other activities, based on the training they received.
"After completing their training satisfactorily, we then give them a seed capital. That seed capital is not given in terms of finance. We procure materials for them and make sure we are helping them setup in whatever domain they were trained in. After the setup, we have the coaching and mentoring phase where we attach them to some of our monitoring officers." He said.
A victim of the crisis, and now beneficiary of the CCREAD training programme in the ICT department, Denis Ameh Mboh, narrated how he had to relocate from Malende to Buea, due to the Anglophone crisis. After settling in Buea, Ameh Mboh and his family depended on humanitarian aid. "CCREAD called us and handed us rice twice, I was then told that CCREAD is training people for free in its various departments. I chose the computer department." Ameh Mboh said, furthering that the training is challenging and he is hopeful that at the end, he will learn and set up a documentation unit where he can generate income.
Regina Limunga, at the Tailoring department said she heard of the training, during announcements in Church, and decided to apply and enrol in the tailoring department.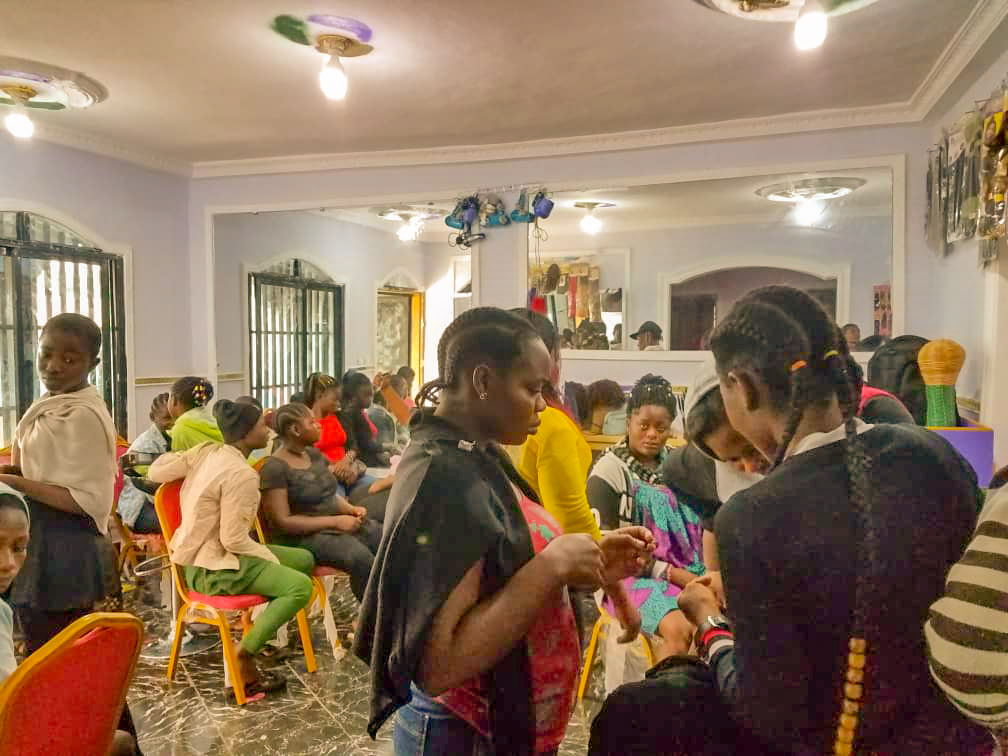 "We were told that there is free training for those interested. We underwent a two weeks training in Computer studies first. Here, I have learnt stitching, because our trainer told us it is essential, if our machines fail, we have to stitch with our hands to satisfy our customers, I already know short and long stitching, hemming and how to properly put buttons on cloths. I know how to use the tailors tape properly. I know how to measure different types of dresses. And we have just started practicing sewing today. I am very happy because I use to tell my friends that even if I become a billionaire, without first becoming a tailor, then I have not fulfilled my dreams. I have the opportunity now, and I am very grateful.
CCREAD Cameroon was founded in 2006, and gained the UN Special Consultative status in 2015. CCREAD is also on record as the lone organisation from Cameroon recognised by the global action programme on Education for Sustainable Development with UNESCO. In 2016, CCREAD became Africa's first NGO to win the UNESCO-Japan Prize on Education for Sustainable Development. Alongside its vocational training series, CCREAD is also engaged in humanitarian support, agricultural support programmes, conservation, and others.