(Buea-Cameroon) Coach Ebenezer Ache and his foot soldiers have grabbed their first silver wear barely two months in office. The Check-Point boys narrowly edged their city rivals, Buea United FC alias the Mountain Boys, after post-match penalties, by five goals to four.
It was a one week of intense football in the chief town of the Southwest Region, Buea. Instanbul FA graduated from group A, topping the chart, and defeating Mount Cameroon FC in semifinals 2-0. The other finalist, Buea United FC was also top of group B, with seven points. The commandos of Coach Emmanuel Agbor trampled on Babungo FA in the Semifinals, booking a place in the finals with Istanbul Football Academy.
[myAds]
Thursday, December 19 saw a mammoth crowd converge on the inner-bowl of the Molyko Omnisport Stadium, with both fans sharing the stands into two parts. Buea United fans were at the stand close to Bokwai new layout while Istanbul remained closer to the check-point angle of the pitch.
At 3:30 pm, both sides were on the pitch as the central referee, Tanyi Shadrach sounded his whistle. Buea United FC was on the front foot as five minutes into the game Darryl Mbinglo sent in a cross in search of Oscar Mbua but Mendy intercepted and sent the ball into his own goal post, putting the score at BU 1-0 Istanbul.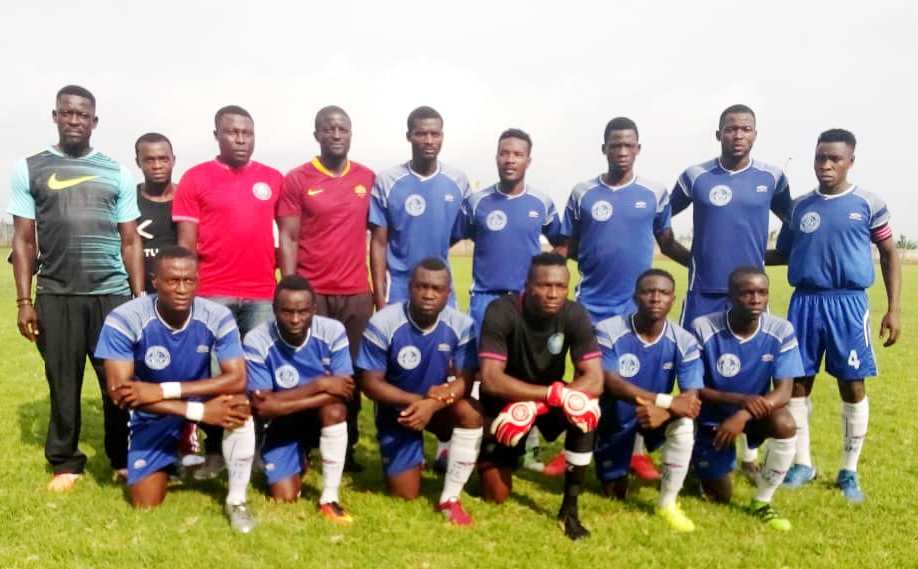 Another opportunity was created this time for Istanbul FA as goalkeeper Jefter gave away a penalty to Istanbul. Stepping forward to take the penalty was Clovis Ngalame who easily converted, pushing his tally of goals to four. This score took both sides into the break.
[myAds]
Hoping for a score change, both managers made substitutions but their presence failed to change the score, pushing the encounter into penalty shootouts.
Dramatic as it was, both sides missed during the first five spot-kicks carrying the session to the second kickers, there Substitute Leonel Ayukegbe dashed the ball on the woodwork making it easy for Istanbul to carry the day.
Speaking to Atlantic Chronicles after the encounter, President Valery Kadji felt sad, but praised his boys for fighting right up to this moment. "We are going to keep preparing for the upcoming season. My boys have done their best."
Ebenezer Ache, gaffer for Istanbul FA expressed joy, saying, "I am happy to have grabbed my first silver wear with this side, we are going to keep working so as to be in the regional league next year." It should be noted that Istanbul FA is a newly created side and shall grace the Fako league of the 2019/2020 season.
[myAds]